Eckler's GroupNews monthly newsletter provides commentary on the issues affecting Canadian group benefit plans.
In this edition:
Benefit plan management
New agreement reached to support drug plan sustainability
in Quebec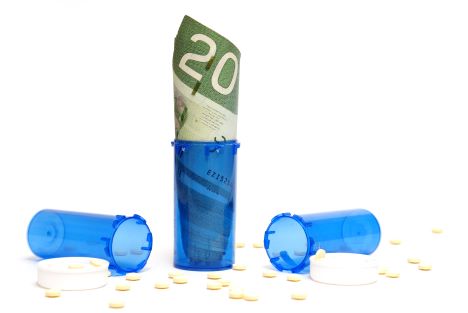 On January 17, 2020, the Association québécoise des pharmaciens propriétaires (AQPP) announced a new collaborative agreement has been reached with insurers and third-party payors to support drug sustainability and regulate pricing for prescription drugs in the province. The agreement comes into effect on
February 1, 2020. The agreement was not publicly available on the date it was announced. GroupNews will provide a more detailed analysis if additional information becomes available. In the meantime, this preview highlights the salient points.
Background
A collaborative agreement between the AQPP and third-party payors has existed since 1997 but has never included input or approval from insurers in the province. The new collaborative agreement becomes the first to be concluded among all three parties to the prescription drug process in Quebec. The new agreement applies to anyone who belongs to a private group insurance plan and who purchases prescription drugs in Quebec. It will come into effect on February 1, 2020, and be in effect until
March 1, 2023.
Highlights
The agreement is intended to provide better controls over the cost of prescription drugs in group insurance plans with members in Quebec, including:
Giving insurers the option to develop price comparison tools to provide plan members with a means to find pharmacies offering their prescriptions at a lower cost;
Allowing for the creation of a task force of insurers and AQPP representatives to oversee the pricing of high-cost specialty drugs;
Improving the audit process at pharmacies for irregular claims; and
Allowing insurers to offer plan sponsors to choose to reimburse pharmacists' services that offer added value, even if they are not covered by a general plan.
It is anticipated that new initiatives such as price comparison tools and value-added pharmacy services will improve plan members' overall experience with their group insurance plans.
The agreement also sets out several conditions to regulate pharmacists' fees and pharmacy choice, including:
Adhering to the principle that pharmacists must charge fair and reasonable prices, including recognition that charging as many fees as the number of units of a drug is excessive;
Monitoring what constitutes a specialty drug and the fair price for that specialty drug; and
Ensuring insurers do not encourage plan sponsors to offer or promote incentives to their members if they purchase prescription drugs at a certain pharmacy.
The agreement also increases the number of circumstances in which audits can occur and allows for the audit process to take place via email.
Impact: This agreement is a step forward in creating an environment where all aspects of the group insurance prescription drug process are represented with a view towards providing Quebec consumers with an affordable and easy-to-navigate system for their prescription needs. With insurers, pharmacists and third-party payors working together, and with a vested interest, there is now potential for marked improvement in how, where and when Quebec plan members can purchase or obtain their prescriptions. The new agreement also provides an opportunity for plan sponsors to effect positive change in several areas. Please contact us if you would like more information.
Benefit plan management
Alberta's Biosimilar Initiative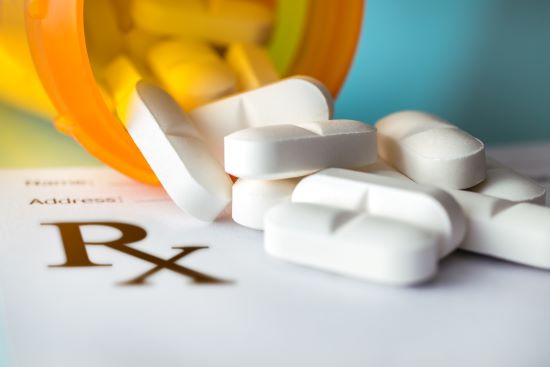 On December 12, 2019, the Alberta government announced a new initiative that will replace the use of certain biologic drugs with their cheaper biosimilar versions. According to the government, switching to biosimilars will achieve significant savings for the province, which can be invested in providing other health care services.
The Biosimilar Initiative applies to the following biologic drugs effective July 1, 2020:
Enbrel (etanercept) for inflammatory conditions;
Remicade (infliximab) for inflammatory and gastrointestinal conditions;
Lantus (insulin glargine) for diabetes;
Capoxone (glatiramer) for multiple sclerosis; and
Neupogen (filgrastim) and Neulasta (pegfilgrastim), both for a blood condition.
The transition to the biosimilar versions is expected over the next five months. Pregnant women and those under the age of 18 are not required to switch to the biosimilar. Exceptions will also be made for medical reasons.
British Columbia was the first province in Canada to adopt a policy to expand the use of biosimilars. For more information, see the June 2019 issue of GroupNews. We will continue to monitor developments in this area for the other provinces.
Impact: As this is a provincial initiative, the main impact will be to the provincial health plan. The government expects approximately 26,000 people will be impacted, saving the province between $227 million and $380 million over the next four years once fully implemented. The impact on private plans will depend on how widespread the use of biosimilar drugs becomes, and it will take some time for acceptance by the general physician community for meaningful savings to filter down to private plans. As more and more provinces adopt policies to expand the use of biosimilars, such acceptance and use will become more mainstream.
Benefit plan management
Expanding the scope of practice for pharmacists in Nova Scotia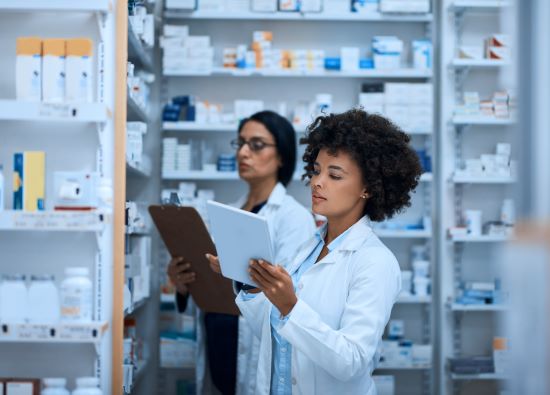 The government of Nova Scotia has expanded the role of pharmacists in the province. While pharmacists were previously granted authority to prescribe drugs for minor and common ailments and smoking cessation products, the agreement between the province and the Pharmacy Association of Nova Scotia now allows pharmacists to also write prescriptions for birth control, urinary tract infections and shingles. The expanded scope of practice came into effect on December 1, 2019, and the policy was implemented on January 1, 2020.
Beginning April 1, 2020, pharmacists will also be able to renew prescriptions for asthma inhalers and blood pressure medication for up to 180 days.
Impact: The government has budgeted $9.14 million to pay for the expanded scope over the next five years. With the added convenience of getting prescriptions issued or renewed without a visit to a doctor, plan sponsors may find that employees will require fewer scheduled medical appointments which in turn should reduce the number, frequency and length of employee absences during work hours. There should be no financial impact on benefit plans as a result of this expansion.
Benefit plan management
Newfoundland and Labrador lifts maximum dose caps for drugs to treat retinal diseases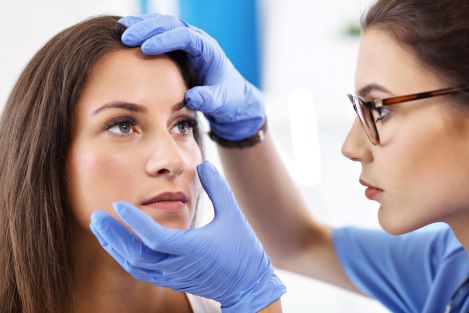 On December 12, 2019, the government of Newfoundland and Labrador announced immediate elimination of maximum dosage caps for Lucentis and Eylea (used for the treatment of retinal diseases) under the Newfoundland and Labrador Prescription Drug Program (NLPDP).
In addition to lifting the maximum cap on injections, the NLPDP announced the implementation of a new tiered retinal drug program using Avastin as a first line of treatment. Avastin is widely used by the ophthalmology community and is similar to Lucentis and Eylea. Coverage of Lucentis and Eylea will continue for beneficiaries who are currently using these treatments under NLPDP, or for patients who are not suitable candidates for Avastin use.
Impact: In lifting the maximum cap on Lucentis and Eylea, beneficiaries will be able to avoid additional out of pocket expenses, which ultimately could get reimbursed by private plans. Therefore, given the exposure in N&L, a minimum overall reduction in private plan costs for those plans with members in the province may result from this initiative.
Benefit plan management
British Columbia increases access to Spinal Muscular Atrophy treatment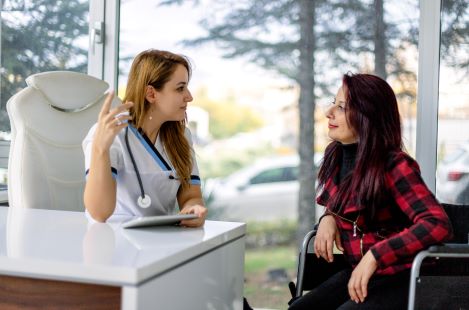 On December 16, 2019, the government of British Columbia announced plans to increase access to Spinraza, a new treatment for spinal muscular atrophy (SMA). Based on recommendations from the Common Drug Review (CDR), the government will expand coverage to consider patients other than Type 1 patients on a case-by-case basis through the Expensive Drugs for Rare Diseases process.  The change applies to SMA patients under the age of 12 who meet the criteria specified by the CDR, including infant SMA patients without symptoms and SMA patients who developed symptoms after early infancy and never achieved the ability to walk independently.
Type 1 SMA patients in the province have been eligible for Spinraza coverage since November 2018 and will continue to be eligible.
Impact: Expanded coverage for eligible patients may result in increased claims for Spinraza through the Expensive Drugs for Rare Diseases process, therefore potentially lowering claims under private plans.
Legal and legislative news
Alberta Bill 21 receives Royal Assent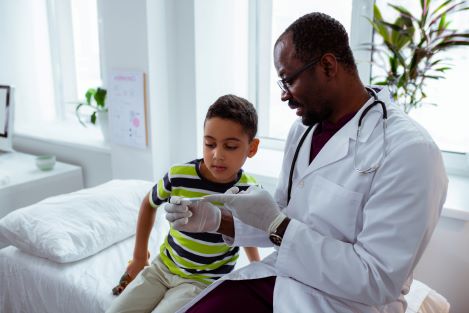 On December 5, 2019, Alberta Bill 21, Ensuring Fiscal Responsibility Act, 2019 (Bill 21), received Royal Assent.  As noted in the November 2019 edition of GroupNews, Bill 21 is an omnibus bill that was originally released with the 2019 Alberta Budget on October 27, 2019. Bill 21 amends the Alberta Health Care Insurance Act and grants the minister of health the authority to place conditions on obtaining a practitioner identification number.  The changes amend the conditions governing where physicians practise in the province to ensure that physicians are practising in areas with the greatest need.
Impact: Ensuring physicians practise in areas of need, rather than over-servicing larger cities, should allow patients to see physicians in a timelier manner, reduce wait times and the corresponding time away from work.
Legal and legislative news
New requirements for massage therapists in Nova Scotia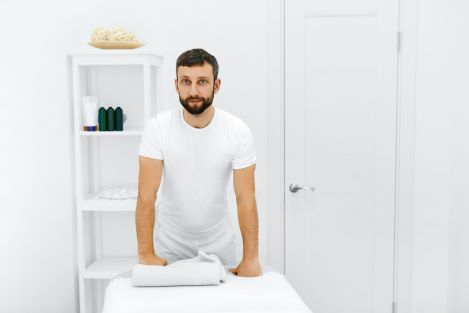 On January 1, 2020, the Massage Therapist Titles Protection Act (Act) came into force in Nova Scotia. The Act sets out the requirements that must be met before a person may use the title "massage therapist", or "registered massage therapist." The requirements include:
Graduation from a 2,200-hour training program;
Professional liability insurance coverage;
Mandatory membership in a Nova Scotia massage therapy professional association;
Submission of a criminal record check; and
Submission of an annual declaration to an association.
Massage therapy is now regulated in several provinces including Newfoundland and Labrador, New Brunswick, Prince Edward Island, Ontario, British Columbia and Nova Scotia.
Impact: These new requirements for massage therapists will help to provide confidence that massage therapists have the appropriate training and meet professional requirements.
Research
Canadian Institute for Health Information examines spending on high-cost drugs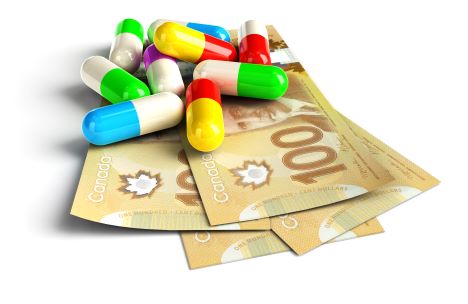 Figures released by the Canadian Institute for Health Information (CIHI) show that high-cost drugs continue to account for an increasing proportion of Canada's public drug spending.
Among the findings:
Public drug spending reached $14.5 billion in 2018 — a 7% increase over the previous year;
Much of the growth can be attributed to extended drug coverage for Ontario residents age 24 and younger, which accounted for an increase of almost 4%;
The highest increase in spending was on protein kinase inhibitors used to treat cancer, with the top three increases in this class for drugs with annual average costs of $10,000 or more;
Spending on opioids decreased from $281.1 million in 2017 to $265.2 million in 2018; and
28% of Canadians received benefits from a public drug program, including 79% of seniors.
The report notes that in 2018, 40% of all public drug spending was spent on 2% of patients, with 60% using a drug therapy that costs $10,000 or more per year, most often an antiviral to treat hepatitis CReference1 or a biologic to treat conditions like rheumatoid arthritis and Crohn's disease.
Use of biosimilar drugs remains lower than expected, with only 12% of biosimilars being used when available.  The use of biosimilars remains slower in Canada than in other Organisation for Economic Co-operation and Development (OECD) countries.
Impact: Spending on high-cost drugs in the public arena continues to grow.  An increased use of biosimilars and changes to drug pricing policies could lead to some savings to offset the growing spending on high-cost drugs, and it will be important for plan administrators to continue to monitor these issues.
This publication has been prepared by the GroupNews editorial board for general information and does not constitute professional advice. The information contained herein is based on currently available sources and analysis. The data used may be from third-party sources that Eckler has not independently verified, validated, or audited. They make no representations or warranties with respect to the accuracy of the information, nor whether it is suitable for the purposes to which it is put by users. The information is not intended to be taken as advice with respect to any individual situation and cannot be relied upon as such.
Current editorial board members are: Andrew Tsoi-A-Sue, Ellen Whelan, Charlene Milton, Alyssa Hodder, Philippe Laplante, and Nick Gubbay.
Eckler

News and Insights
Get Eckler insights straight to your inbox.