Abelica Global
International Perspective: Global consulting

  More and more organizations are looking to their consultants to understand both the nuances of local markets and the potential impact of broader global trends. As a founding member of Abelica Global, a worldwide alliance of independent consulting firms represented in 25 countries we have direct access to leading experts, information, research, and databases from North and South America, Europe and Asia. This alliance not only gives us a vital international perspective; it also means we can offer our clients the highest quality consulting services when their needs cross international boundaries.
Each Abelica Global member firm is a leading actuarial consulting presence in its own country. Each is owned and managed by its partners and principals ensuring quality, responsiveness to client needs and sensitivity to local situations. The alliance structure enables each member firm to maintain its independence, while leveraging collective global research and expert regional understanding, ensuring that clients receive the best of all worlds – in-depth knowledge of local markets with unrivalled international resources.
Visit the Abelica Global website to learn more or contact Jill Wagman.
Club Vita Canada
Innovation in longevity analytics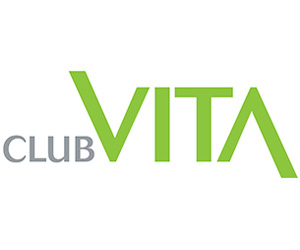 Club Vita Canada was created by Eckler Ltd. It is an extension of Club Vita LLP, a longevity centre of excellence launched in the UK in 2008 by Hymans Robertson LLP.
Club Vita Canada's vision is to be the driving force behind the mainstream adoption of advanced longevity analytics and measurement in Canada. By pooling robust data from a wide range of pension plans, Club Vita provides its members with leading-edge longevity analytics. Whether they are focused on enhancing their plan's long-term sustainability, assessing the cost of transferring risk, or simply understanding plan risk better, Club Vita Canada provides unique insights and robust tools to enable pension plans to better manage their plan.
To learn more, visit the Club Vita website or contact Richard Brown.
Dr. Bonnie-Jeanne MacDonald
Eckler's resident scholar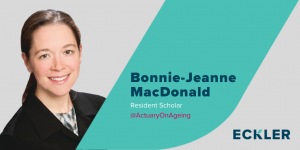 Eckler is thrilled to collaborate with Dr. Bonnie-Jeanne MacDonald, who, through her research, aims to advance the financial security of Canadians.
Bonnie-Jeanne researches the retirement and health programs available to Canada's aging population with the ultimate goal of advancing their financial security. Her insightful perspectives build on innovative research to help people not only in theory but also in practice. Eckler's clients have already benefited from Dr. MacDonald's research. Bonnie-Jeanne's research created the concept of the Living Standard Replacement Rate (LSRR). That research garnered the 2014 Pension, Benefits and Social Security Scientific Committee Award Prize for Best Paper at the 30th International Congress of Actuaries. Recognizing and unleashing the potential of helping sponsors and members of retirement plans, Eckler used Bonnie-Jeanne's research to create Guided OutcomesTM, our state-of-the-art financial wellness and retirement plan management tool.
Bonnie-Jeanne is the Director of Financial Security Research at the National Institute of Ageing (NIA) at the Ted Rogers School of Management, Toronto Metropolitan University. A recipient of the 2001 Gold Medal in Actuarial Science (Hon BSc) at the University of Western Ontario, Bonnie-Jeanne also holds a PhD in Actuarial Mathematics from Scotland's Heriot-Watt University. In 2011, she was chosen one of Canada's top young economists and attended the Lindau Nobel Laureate Meeting in Germany.
Eckler is proud to contribute to new and pragmatic research that will help plan sponsors and their members improve their financial security.
For more information on Eckler's research capabilities, please contact Ian Edelist.
Milliman Inc.
Cross-border collaboration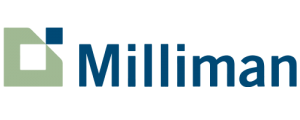 Eckler and Milliman have been affiliated since 1978 when the two firms established a formal business relationship. Eckler has since expanded beyond Canada into the Caribbean, and Milliman has expanded beyond the US to Africa, Asia Pacific, Europe, Latin America and the Middle East. For over 40 years, the relationship between our firms has been an unqualified success. Together, Eckler and Milliman are able to service clients across a broad range of industries and sectors.
It's the synergy between the two firms that has sustained the relationship for over 4 decades.
Milliman is structured and operates very much like Eckler. It is an independently, privately owned professional services firm. Like Eckler, Milliman is focussed on providing expert guidance and technology solutions that empower employers, insurers, and healthcare organizations to protect the health and financial well-being of people everywhere.
To learn more about Milliman, visit their website or contact Jill Wagman.
Eckler

News and Insights
Get Eckler insights straight to your inbox.