GroupNews – November 2020
Eckler's GroupNews monthly newsletter provides commentary on the issues affecting Canadian group benefit plans.
In this edition:
Benefit plan management
Conference Board of Canada predicts healthcare expenditures to rise due to COVID-19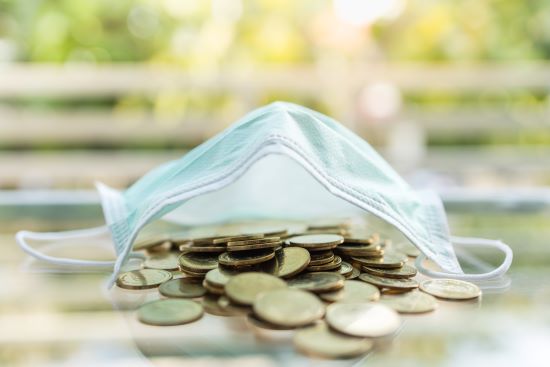 A new report from the Conference Board of Canada suggests that healthcare expenditures that were expected to increase steadily over the next 10 years will be affected by additional costs due to the COVID-19 pandemic, particularly over the short to medium term.
The report, which identifies a number of cost drivers, including COVID-19, notes that projections for long-term healthcare spending prior to the pandemic indicated expenditures were expected to increase at an average annual pace of 5.4% through to 2030-31. Out of that 5.4% average annual growth in healthcare expenditures, 19% of the growth stemmed from population aging, and 17% from increases in healthcare access and system improvements.
The pandemic has already had a significant impact on Canada's healthcare sector with additional costs to the government for overall health costs needed to mitigate the impact of the virus, including increases in virtual healthcare services, and the testing, treatment, and recovery of individuals, personal protective equipment (PPE), medical supplies, pharmaceuticals, and other supplies and services. The report projects that COVID-19 will be a significant cost driver for healthcare spending as the system deals with potential new health complications found in recovering COVID-19 patients, as well as complications that have resulted from postponed surgeries and other procedures affected by the pandemic. These projections suggest that the pandemic will greatly add to healthcare spending over the short to medium term, with the potential for an additional $42.7 billion to $63.3 billion in healthcare spending depending on the evolution of the pandemic and the discovery of a vaccine. Additionally, total healthcare expenditures for governments are projected to increase by between 20.9% and 27.5% from 2019–20 to 2022–23, or by an average annual pace of between 6.5% and 8.4%. The report also discusses the significant expenditures necessary to expand and adopt telehealth technologies in response to the pandemic. In order to maximize the benefits of telehealth procedures, investments in infrastructure and technology will need to be increased, which adds further costs to healthcare spending.
Impact: The report notes that the number of unknown factors surrounding
COVID-19, including the timeline for a vaccine and the effectiveness of preventative measures, make it difficult to accurately project how much of an impact COVID-19 will have on healthcare spending. It also concludes that even the most optimistic projections will result in significant increases in spending due to COVID-19, its aftereffects, and complications or issues resulting from delays related to the healthcare system's attempts to deal with the pandemic. The impact to plan sponsors could be varied and may include re-evaluating benefits programs to accommodate more frequent absences from employees, or the need to consider new or unique healthcare issues that were previously not factors in designing benefit programs. One impact seems certain– increasing healthcare costs will continue to be an issue for plan sponsors in a post-COVID world.
Benefit plan management
A new funding program for fertility treatments in PEI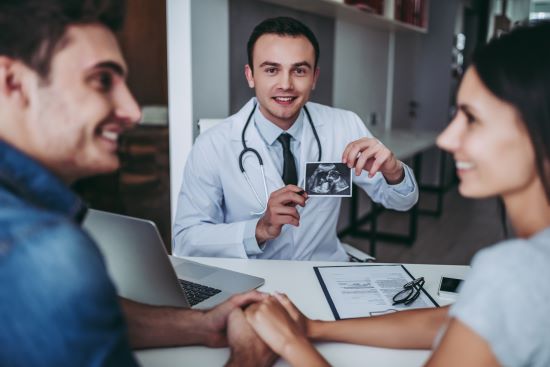 On November 6, 2020, the Government of Prince Edward Island announced a new Fertility Support Program in the province. Effective January 1, 2021, the province will provide funding to those who are accessing in-vitro fertilization, intrauterine insemination, treatments that are not currently available in the province, and associated medications at out-of-province clinics. Based on family income, the program will provide a minimum of $5,000 and up to $10,000 annually, for a maximum of three years. An individual can access maximum annual funding for up to three years.
Impact: This change is expected to have minimal impact on plan sponsors. While the policies around the new fertility support program are still being finalized, we anticipate that the PEI government would be the last payor for eligible participants.
Benefit plan management
Quebec Bill 51 amending the Act respecting parental insurance receives royal assent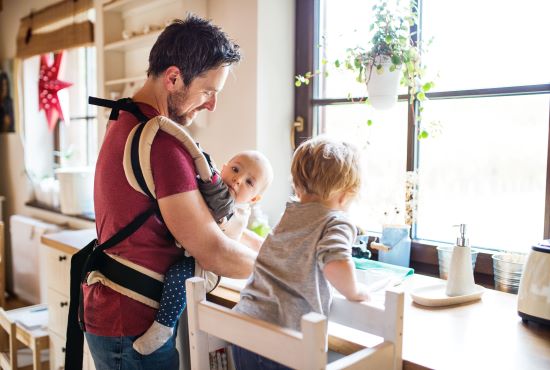 Quebec Bill 51, An Act mainly to improve the flexibility of the parental insurance plan in order to promote family-work balance (Bill 51), has received royal assent.
The bill proposes an amendment to the Act respecting parental insurance that would offer greater flexibility in using parental insurance plan benefits. More specifically, an extension of the period during which maternity, paternity, parental or adoption benefits may be paid, including:
Extending the payment of maternity benefits up to the 20

th

 week after the week of delivery, up from
18-weeks;
Providing up to an additional five weeks of exclusive parental benefits to each parent on the birth of more than one child as a result of a single pregnancy;
Changing the number of weeks available to the parents of an adopted child from a total of 37 weeks shared between parents, to five exclusive weeks for each parent and an additional 32 weeks of shareable benefits; and
Granting extra time before parental benefits will end in the event of a child's death.
Impact: Extending parental benefit leaves will require plan sponsors to review HR policies and benefit programs to ensure that they remain compliant with legislative requirements.
Benefit plan management
Quebec Drug Insurance Pooling Corporation releases pooling terms and conditions for 2021
Every year, group insurers in Quebec must contribute annually to a pooling plan that protects sponsors of private-sector benefit plans against the financial impact of large cost drug claims. Based on pooling results for previous years, the Quebec Drug Insurance Pooling Corporation ("Corporation") that manages the contributions from private plans has set the pooling parameters for 2021.
The following table compares 2020 and 2021 terms and conditions:
Size of group
(# of certificates)

Threshold per certificate

Annual factor 2020
Annual factor 2021
2020
2021

Without Dependants

With Dependants
Without Dependants

With Dependants

Fewer than 25
$8,000
$8,000
$211
$581
$251
$691
Between 25 and 49

$16,500

$16,500
$137
$376
$165

$455

Between 50 and 124
$32,500
$32,500
$74
$205
$94
$258
Between 125 and 249

$47,500

$47,500
$52
$142

$68

$187

Between 250 and 499
$72,000
$72,000
$34
$94
$49
$135
Between 500 and 999
$95,000
$95,000
$27
$74
$40
$111
Between 1,000 and 3,999
$120,000
$120,000
$23
$62
$35
$95
Between 4,000 and 5,999

$300,000

$300,000
$11
$31
$16

$44

6,000
and over
Free market
Free market
Free
market
Free
market
Free
market
Free
market
Impact: While pooling thresholds per group size remained at 2020 levels, there have been significant increases in the annual factors with and without dependants. Based on 2019 claiming data and market expectations, the Corporation expects annual trends in claims varying from 8% at an $8,000 threshold to 30% at $200,000+ threshold. Groups over 249 employees will face the highest increase, which will vary from about 42% to 53%, while groups below 250 employees will see an increase varying from approx. 19% to 32%. Since group insurers typically collect these premiums and then remit them to the Corporation, pooling costs shown above are included in group insurance premiums. Group benefits plan sponsors should expect an increase in pooling costs with respect to plan members residing in Quebec. This increase is typically reflected in the renewal negotiation following the publication of new pooling rates.
Legal and legislative news
Quebec Information Bulletin 2020-13 extends relief for employer payroll contributions to the Health Services Fund
On November 12, 2020, Quebec's Minister of Finance released Information Bulletin 2020-13, (Bulletin).
The Bulletin has extended the contribution credit for employers to the Health Services Fund with respect to employees on paid leave. As noted in the June GroupNews, a credit on employer contributions to the provincial health services fund for eligible employers who receive the temporary Canada Emergency Wage Subsidy (CEWS) provided/offered under the federal government in response to COVID-19 was initially granted for three qualifying periods from  March 15, 2020, to June 6, 2020, and was subsequently extended to August 29, 2020.
On October 9, 2020, the Minister of Finance of Canada announced that the CEWS would be further extended (retaining the same parameters) with the addition of a new period from November 22, 2020, to December 19, 2020. In response, the government of Quebec has announced that in order to enable employers to claim credits on employers contributions to the Health Service Fund for employees on leave for the same qualifying periods as the CEWS, the credit on employer contributions to the Health Services Fund will be extended until December 19, 2020.
Impact: The HSF credit changes will continue to provide additional relief to employers in Quebec receiving the federal CEWS as a result of lost revenue due to COVID-19.
Legal and legislative news
Manitoba proposes amendments to job-protected leaves in response to COVID-19
Amendments to the Manitoba Employment Standards Code will allow more workers to take protective leave during the COVID-19 pandemic.
Effective October 28, 2020, the amendments included in Bill 44, The Employment Standards Code Amendment Act (Bill 44), allow employees in Manitoba to take a leave if they are more susceptible to COVID-19 because of an underlying medical condition, ongoing medical treatment or other illness. Other circumstances for taking leave in relation to COVID-19 may also be set by regulation.
Bill 44 also includes sick leave provisions, retroactive to September 27, 2020, that work in conjunction with the federal government's pandemic response. It would ensure that Manitoba workers are protected if they take a leave of absence from their job to access the federal Canada Recovery Sickness Benefit, which allows for two weeks of paid leave of up to $500 a week for those who have tested positive for COVID-19 or are self-isolating with symptoms.
Impact: Employers will be required to comply with the new benefits continuation requirements under the Employment Standards Code Amendment Act (Bill 44).
Legal and legislative news
Alberta announces updates to improve health services
The government of Alberta has passed Bill 46, Health Statutes Amendment Act, 2020 (No.2), (Bill 46).
Bill 46 contains amendments designed to improve the governance and accountability of the healthcare system in the province in order to enhance patient safety and improve patient outcomes.
Highlights of Bill 46 include:
Introducing additional measures to regulate health-care aides in a manner similar to other health professionals in the province;
Establishing a centralized online registry of health professionals to make it easier for Alberta residents to find a health provider;
Allowing authorized health organizations and health professionals to share health information more efficiently; and
Updating administrative requirements to support best practices and improve responsiveness to patient requests.
Impact: The introduction of measures to create a more detailed online registry of health professionals in the province will enable residents to find a health professional more easily and to access services sooner. This could result in less time being taken off work for procedures or appointments. Streamlining the sharing of electronic healthcare information will also likely allow results and consultations to occur in a timelier manner. Residents in rural areas with more restricted access to specialists will also be able to access information more quickly which could result in better and more timely care.
Legal and legislative news
Patented Medicine Prices Review Board releases final guidelines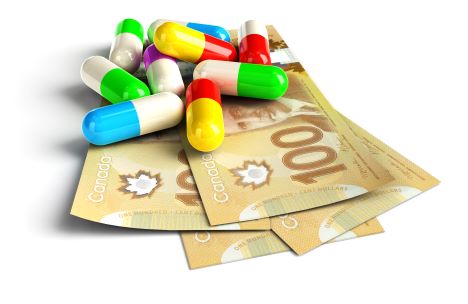 On October 23, 2020, the Patented Medicine Prices Review Board (PMPRB) released the final guidelines, which will operationalize the amended Patented Medicines Regulations. The Guidelines describe the steps taken by the PMPRB when assessing whether a patented medicine appears to be priced excessively in the Canadian market, and the required information patent-holding companies in Canada must provide to the PMPRB in order to assess pricing.
Draft changes to the amended Patented Medicines Regulations (Regulations) were originally proposed to strengthen and modernize the pricing framework for patented medicines in Canada, which will come into force on January 1, 2021.
Topics covered by the Guidelines include:
Filing requirements for price reviews;
Price review processes for new patented medicines and grandfathered medicines;
Investigation processes and criteria;
Voluntary compliance undertaking; and
Information on the hearing process and solutions.
The Guidelines note that certain aspects may be revisited by the PMPRB in light of experience and changing circumstances. Any changes to be considered in the Guidelines will be done in consultation with stakeholders.
Impact: The move to strengthen and modernize the regulation of the pricing of patented medicines in Canada should help to ensure that patented medicine prices remain reasonable for plan sponsors and plan members. While pharmaceutical companies voiced their opposition to the amendments, the measures are increasingly important given the PMPRB report (see below) citing rising costs associated with oncology drugs.
Research 
Report shows the increasing cost of cancer drugs
A new report released by the Patented Medicines Review Board (PMPRB) examines Canadian and international trends in the sales, pricing, market distribution, and treatment costs of oncology medicines. Oncology Medicines in Canada (Report) covers the period from 2010 to 2019 and highlights the growth of oncology medicines with sales almost tripling over the last decade, reaching $3.9 billion in 2019 in Canada.
Key findings from the Report include:
The oncology market is driven by new medicines with medicines introduced since 2011 accounting for 58% of sales in the oncology market in 2019. By comparison, the same period of launches accounted for only 24% of non-oncology sales.
Recent trends show a greater international alignment in the prices of oncology medicines. Whereas Canadian prices for medicines first sold in 2010 or earlier were second-highest when compared to the 11 comparator PMPRB countries (PMPRB11) in 2019, prices for medicines introduced since 2011 were in line with the PMPRB11 median.
Oncology medicines with higher treatment costs account for an increasing share of private drug plan costs. As medicines with 28-day treatment costs exceeding $7,500 account for more than half of overall Canadian oncology sales, these high-cost therapies represent 43% of oncology drug costs for private drug plans in 2019 compared to 17% in 2010.
The share of drug costs in Canadian private drug plans differs greatly across provinces, likely due to differences in public coverage for oral medicines, which now make up half of all oncology sales in Canada. At the national level, oncology medicines accounted for 4.7% of private plan drug costs in 2019, up from 2.2% in 2010.
Impact: In 2020, Canada is estimated to have 225,800 new oncology cases and 83,300 cancer deaths. With an aging population expected to increase demand for cancer therapies, and a strong pipeline of oncology medicines under development, this market is expected to continue to have an important impact on private drug plan costs.
This publication has been prepared by the GroupNews editorial board for general information and does not constitute professional advice. The information contained herein is based on currently available sources and analysis. The data used may be from third-party sources that Eckler has not independently verified, validated, or audited. They make no representations or warranties with respect to the accuracy of the information, nor whether it is suitable for the purposes to which it is put by users. The information is not intended to be taken as advice with respect to any individual situation and cannot be relied upon as such.
Current editorial board members are: Andrew Tsoi-A-Sue, Ellen Whelan, Charlene Milton, Philippe Laplante, and Nick Gubbay.
Eckler

News and Insights
Get Eckler insights straight to your inbox.