Eckler's GroupNews monthly newsletter provides commentary on the issues affecting Canadian group benefit plans.
In this edition:
Benefit plan management
New Brunswick biosimilars initiative
The New Brunswick Department of Health has launched a biosimilars initiative to switch patients from originator biologic drugs to biosimilar versions. The initiative follows similar policies recently implemented in British Columbia and Alberta and is expected to create coverage for new drug listings and therapies in the province. The Quebec government has also announced the province's intention to implement a biosimilar switching policy under its prescription drug insurance plan by April 2022.
The move includes the biologic drugs Humira, Enbrel, Remicade, Lantus, Humalog, Rituxan, and Copaxone, which are used to treat diseases such as arthritis, diabetes, inflammatory bowel disease and psoriasis. Coverage for these biologics under the New Brunswick Drug Plan will end November 30, 2021. Until then, both the originator biologic and its biosimilar versions will be covered to allow patients time to switch to the biosimilar version. Exceptions will be granted on a case-by-case basis for those who are unable to switch due to medical reasons. GroupNews will continue to closely monitor the trend towards the adoption of biosimilar policies across the country.
Impact: From 2019 to 2020, spending on biologic drugs increased 19% in the province and accounted for 29% of drug costs but represented only 1.5% of the total number of claims made/paid. Once the initiative is fully implemented the province is expected to save over $10 million. With several Canadian jurisdictions increasing spending on biologics and looking to biosimilars for cost relief, Eckler anticipates that private plans may adopt similar initiatives to expand the use of biosimilars and lower costs.
Benefit plan management
Updated income eligibility thresholds for the Seniors Co-payment Program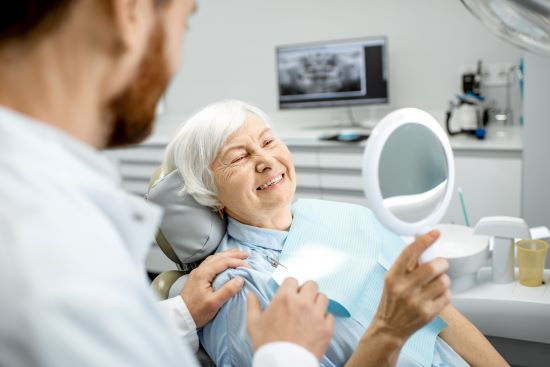 On May 11, 2021, the Ontario government announced that the income eligibility thresholds for the Seniors Co-payment Program (SCP), under the Ontario Drug Benefit (ODB) Program, and the Ontario Seniors Dental Care Program will be updated from $19,300 to $22,200 for single seniors and $32,300 to $37,100 for senior couples starting on
August 1, 2021.
Under the ODB Program, seniors pay an annual deductible of $100 before they are eligible for drug coverage and a $6.11 co-payment amount for their prescription drug costs. Seniors with incomes below the income thresholds pay up to $2 per prescription, with no annual deductible.
The Ontario Seniors Dental Care Program is designed to support low-income seniors 65 or older with routine dental care. The updated eligibility thresholds that come into effect on August 1, 2021, will allow approximately 7,000 more seniors to access the program.
Impact: This update to the income threshold is expected to lead to additional seniors falling below the income thresholds of the SCP, lowering the number of seniors that pay the annual deductible amount. This will in turn lower costs for private plans that currently reimburse costs for those seniors.
Legal and legislative news
Manitoba introduces legislation to ensure income supports for people with disabilities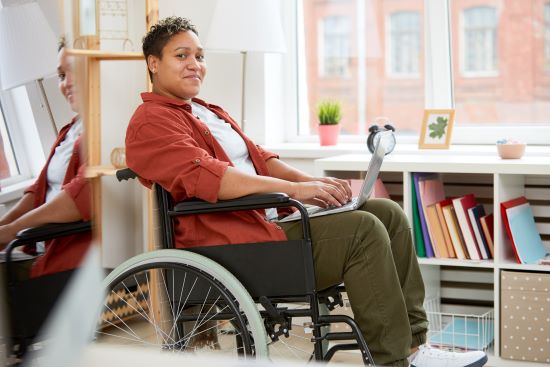 The Manitoba government has introduced Bill 72, The Disability Support Act and Amendments to the Manitoba Assistance Act (Bill 72). Bill 72 is intended to create a new income support program for individuals living with severe and prolonged disabilities who have no other means of supporting themselves.
Bill 72 would support the creation of a program that would be separate from Employment and Income Assistance (EIA) and would include disability support payments and shelter assistance tailored to the unique and specific needs of persons with severe and prolonged disabilities. Currently, under existing legislation, Manitoba residents with such disabilities are treated similarly to individuals who have temporary losses of employment or barriers to permanent employment due to short term and less severe disabilities. Bill 72 also amends the Manitoba Assistance Act to strengthen requirements for participation in programming and supports to help individuals gain employment.
Impact: Bill 72 is part of the government's commitment to support the specific needs of persons with severe and prolonged disabilities and to address barriers faced by those individuals. A government commitment to providing support payments and working to help individuals gain employment could reduce the burden on private plans and individuals.
Legal and legislative news
Saskatchewan introduces legislation to regulate massage therapy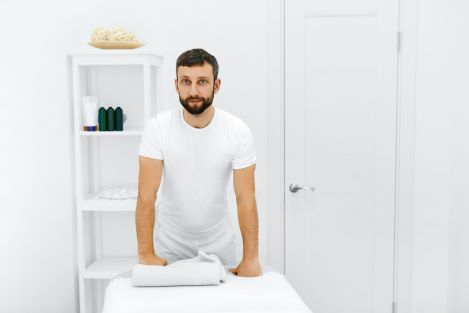 The government of Saskatchewan has introduced Bill 3, The Massage Therapy Act (Bill 3). Bill 3 establishes the Saskatchewan College of Massage Therapy as the regulatory body governing massage therapists in the province.
The Act is intended to establish competency and practice standards, a code of ethics and an investigation/discipline process for the profession. It will also provide title protection for massage therapists by ensuring only members of the Saskatchewan College of Massage Therapy will be able to use professional titles such as registered massage therapist. It also provides protection for patients in instances of unethical or incompetent treatment from practitioners by introducing mechanisms to address concerns and establishing competency standards.
Impact: The move to governance for massage therapists will allow the province to set and hold professionals to more uniform standards of conduct and competence. It will also provide the public with a reasonable expectation regarding the services and competence received from massage therapists throughout the province.
Research
Drug trend report examines prescription drug spending for 2020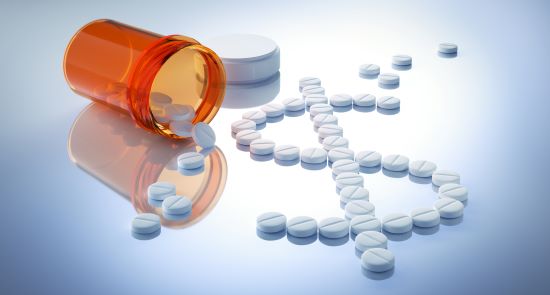 Express Scripts Canada's Drug Trend Report is an annual analysis of prescription drug trends in privately sponsored Canadian benefit plans.
Key findings
In 2020, the cost of prescription drugs per member increased by 5.4%. This is significantly higher than the anticipated 0.5%–1% increase and the 0.6% increase in the drug trends from 2018 to 2019. While there was a decrease in the percentage of members who made claims, this was offset by a significant growth in the cost per claimant associated with specialty drugs and COVID-19, which led to stockpiling of chronic medications and conversion of 90- to 30-days' supply claims in many provinces, resulting in additional claims and dispensing fees.
Impact: Among the factors that will continue to influence this trend through 2021, is the as yet unknown question of whether the healthcare system will return to pre-pandemic capacity levels.
There was a significant drop in new claimants in 2020 for chronic diseases such as diabetes, cancer, and depression. The end of March to December saw an average 2% decline in weekly new depression claimants, an average 1% decline in weekly new diabetic claimants and an average 2% weekly decline of new cancer claimants. The report suggests there could be more than 100,000 undiagnosed Canadians living with a chronic disease who did not commence treatment in 2020.
Impact: For these and other conditions, seeking care in the earlier stages likely improves health outcomes and helps decrease the risk of disease progression and related consequences. These delays in treatment may also result in a shift towards treating more advanced illnesses, with fewer therapeutic options at a higher cost to plans that cover treatment costs.
Specialty drugs used to treat rare diseases and cancer continue to dominate the development pipeline with more than 30 drugs in development to treat rare diseases and over 25 drugs in development to treat cancer. Spending on specialty drugs that cost more than $100,000 was up 23.3% from 2019 while the $10,000 to $100,000 category accounts for 30% of all specialty medications and makes up 36% of volume and 70% of specialty drug spending.
Impact: Given that more than half of the new oncology drugs are oral formulations that allow patients to receive treatment at home, new therapies for treating cancer are a potential cost to private payors.
Biosimilars increasingly continue to be approved in Canada. In 2020, Health Canada approved
17 biosimilar drugs with six biosimilars expected to be available in 2021 including infliximab and Trurapi used to treat diabetes.
Impact: The adoption of biosimilar transitioning policies throughout the country (similar to that recently introduced in New Brunswick), and new biosimilars coming to market will provide savings opportunities for private payors.
This publication has been prepared by the GroupNews editorial board for general information and does not constitute professional advice. The information contained herein is based on currently available sources and analysis. The data used may be from third-party sources that Eckler has not independently verified, validated, or audited. They make no representations or warranties with respect to the accuracy of the information, nor whether it is suitable for the purposes to which it is put by users. The information is not intended to be taken as advice with respect to any individual situation and cannot be relied upon as such.
Current editorial board members are: Andrew Tsoi-A-Sue, Ellen Whelan, Charlene Milton, Philippe Laplante, and Nick Gubbay.
Eckler

News and Insights
Get Eckler insights straight to your inbox.