Eckler's GroupNews monthly newsletter provides commentary on the issues affecting Canadian group benefit plans.
In this edition:
Benefit plan management
Canada Disability Benefit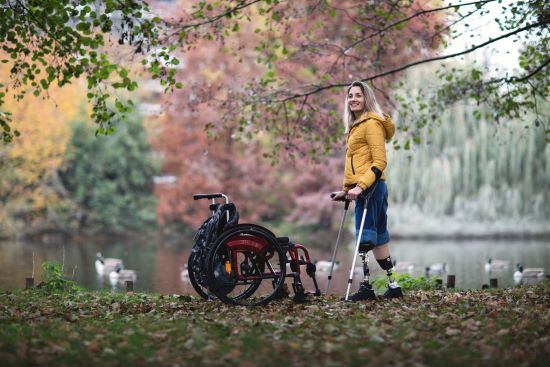 The federal government has introduced legislation to create a new monthly Canada Disability Benefit (CDB) for working-age people with disabilities. The legislation was originally introduced by the government prior to the most recent federal election but failed to pass before Parliament was dissolved.
Bill C-22: Canada Disability Benefit Act was introduced on June 2, 2022, and includes the general provisions to establish the CDB. The design and details of the benefit plan will be provided in the yet-to-be-published regulations and will be informed through government consultations with the disability community as well as other stakeholders in the coming months. The Throne Speech delivered by the government in September 2020 notes that the CDB will be similar to the Guaranteed Income Supplement available to seniors.
Updates will be provided in GroupNews as additional information and the related regulations become available.
Impact: The income provided by CDB will help reduce poverty among working-age people with disabilities and improve their financial security.
Benefit plan management
New lung screening program in British Columbia
On May 25, 2022, the British Columbia government announced the launch of a lung cancer screening program in the province. The province-wide program includes 36 sites and provides screening to eligible residents aged 55 to 74 who are current or past smokers with a smoking history of 20 years or more.
Screening programs for lung cancer are being established across Canada. Ontario's lung screening program is in place at four sites across the province and Quebec currently has a pilot project underway. Other provinces are also working to implement programs.
Impact: The government estimates approximately 150 lung cancer cases will be diagnosed annually through the program, with more than 75% of these diagnosed at an earlier stage than without screening. According to Cancer Care, almost half of lung cancer diagnoses are made when the cancer is already at an advanced stage. Early screening detection can improve cure rates and potentially eliminate expensive treatment costs associated with late-stage treatment.
Benefit plan management
Quebec announces policy on rare diseases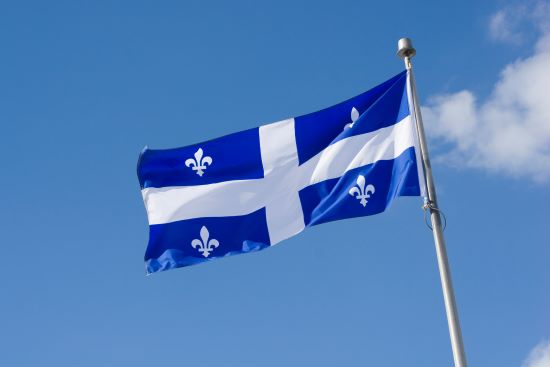 The government of Quebec has announced the implementation of a policy on rare diseases in the province. The policy was subject to a consultation process that focused on awareness and training for health professionals, easier and more equitable access to diagnosis, care and services, and the promotion of research, innovation and data collection on rare diseases.
The province has set up an advisory committee to develop an implementation plan in the coming months. Sub-committees dealing with specific issues related to rare diseases have also been set up, and consultations with stakeholders may be held in the coming months.
Impact: Diagnosis, treatment and support for many patients with rare diseases can be challenging. The introduction of a targeted policy could result in more efficient diagnosis and access to treatments which could in turn result in less time away from work and reduced benefits costs.
Legal and legislative news
Quebec Bill 33 amendments
The government of Quebec has introduced Bill 33, An Act amending the Taxation Act, the Act respecting the Québec sales tax and other provisions (Bill 33). Bill 33 introduces several measures announced in various information bulletins published since 2020, as well as amendments related to both the 2022 Quebec Budget and the 2022 Federal Budget.
Bill 33 introduces changes to the Taxation Act and the Act respecting the Quebec sales tax. It is designed to mirror similar amendments to the federal Income Tax Act and Excise Tax Act, including amendments related to employee life and health trusts.
It also amends the Act respecting the Régie de l'assurance maladie du Québec to increase the exemption amounts used in computing the premium payable by a person subject to the public prescription drug insurance plan.
Impact: The changes to employee health trusts have been anticipated for several years and will help clarify what qualifies as an employee health trust for tax purposes.
Legal and legislative news
PEI amends the Drug Cost Assistance Act, including changes to availability of glucose sensor technology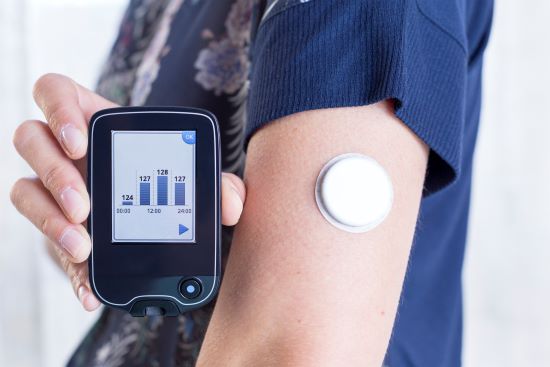 The government of Prince Edward Island has introduced draft amendments to the Drug Cost Assistance Program Regulations and provided information on increased availability of glucose sensor technology for residents.
The draft amendments establish the Diabetes Glucose Sensor Program. Launched on June 1, 2022, the program will give residents access to glucose sensor technology at a reduced cost through local P.E.I. pharmacies. The program is open to residents diagnosed by a medical practitioner or nurse practitioner as having diabetes, who are reliant on an insulin pump or daily injections of insulin to manage diabetes, and are entitled to payments for basic health services under the Health Services Payment Act.
It is anticipated the program will support 1,300 Islanders who require intensive management of their diabetes through multiple daily injections of insulin or an insulin pump. Eligible residents will receive coverage for a maximum of one year, until June 30, and must reapply before July 1 to be eligible for additional years' coverage.
Out-of-pocket costs will be based on household income and the existence of private health insurance. Residents without private insurance will pay an amount based on their household income, while residents with private insurance will pay either a) 20% of a standard co-payment based on household income or b) the amount remaining after payment by the private plan, whichever is less.
The draft amendments also establish the Substance Use Harm Reduction Drug Program that will entitle residents to drug therapy for substance dependency when recommended by a medical practitioner or nurse practitioner. The new program will accept previous enrollees in the Opioid Replacement Therapy Drug Program.
Impact: The introduction of coverage for glucose sensor coverage will reduce costs for residents and their private health plans and will help patients monitor their diabetes to improve overall health and reduce complications related to the disease. This could in turn result in less time away from work and reduced benefits costs.
Research
COVID-19: Wait times for priority procedures in Canada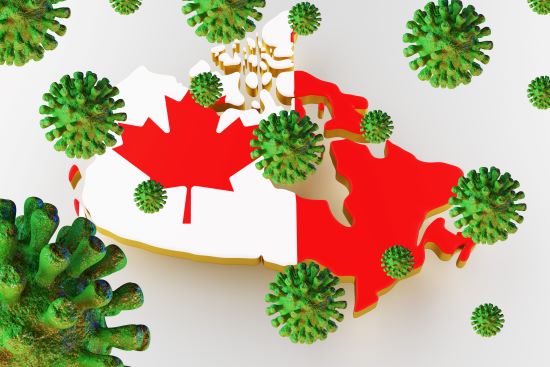 While wait times for procedures have improved since the early days of the pandemic, Canadians continue to experience longer wait times compared with pre-pandemic levels according to a new study by the Canadian Institute for Health Information.
The study, which looked at trends over the first 18 months of the pandemic, shows that wait times for priority surgeries and diagnostic tests fluctuated with each wave of the pandemic and created deepening backlogs.
Elective surgeries — Even though wait times for elective surgery decreased over the 18-month period between April 2020 and September 2021, patients experienced delays for cataract, hip and joint replacements, as resources were prioritized for more urgent procedures like hip fracture repair, radiation therapy and cancer surgery. The study found that only 51% of patients were treated within the recommended time frame of 182 days for hip and knee replacements in the first months of the pandemic. Those numbers gradually improved between April and September 2021 to 62% of patients, compared to 71% before the pandemic.
MRI and CT scans — Wait times for MRI scans were generally shorter after the first wave than before the pandemic, while wait times for CT scans remained the same. Although the volume of diagnostic imaging scans dropped by over 20% during the first wave from April to September 2020, between October 2020 and September 2021, wait times for MRI scans were shorter by 4 to 5 days when compared with the pre-pandemic period. Noteworthy is the variation in wait times among the provinces. Between April and September 2021, median wait times for MRI scans were 6 to 27 days shorter compared with pre-pandemic wait times in Prince Edward Island, Ontario, Saskatchewan and Alberta, and 11 and 30 days longer in Manitoba and Nova Scotia, respectively.
Impact: While the provinces ramp up the number of surgeries and procedures to pre-pandemic levels, significant backlogs and longer than recommended wait times remain. The delays in wait times for procedures can prevent plan members from returning to work in a timely manner, and can have a consequential effect on follow-up doctor's appointments and potential therapy needed during the recovery period. Private disability plans may experience additional cost pressures as a result.
This publication has been prepared by the GroupNews editorial board for general information and does not constitute professional advice. The information contained herein is based on currently available sources and analysis. The data used may be from third-party sources that Eckler has not independently verified, validated, or audited. They make no representations or warranties with respect to the accuracy of the information, nor whether it is suitable for the purposes to which it is put by users. The information is not intended to be taken as advice with respect to any individual situation and cannot be relied upon as such.
Current editorial board members are: Ellen Whelan, Charlene Milton, Philippe Laplante, and Nick Gubbay.
Eckler

News and Insights
Get Eckler insights straight to your inbox.