Eckler's GroupNews monthly newsletter provides commentary on the issues affecting Canadian group benefit plans.
In this edition:
Benefit plan management
Quebec releases RAMQ rates effective July 1, 2020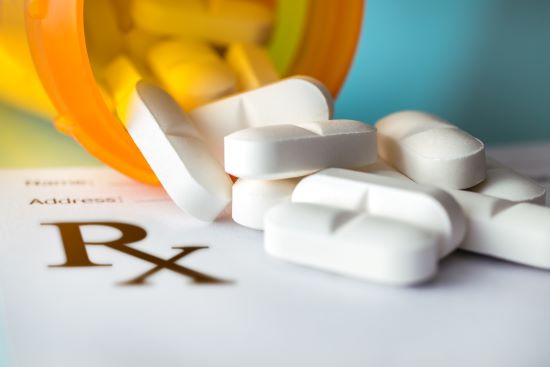 Every year, on July 1, the Régie de l'assurance maladie du Québec (RAMQ) sets the rates for the Public Prescription Drug Insurance Plan for the plan year. To minimize the financial consequences caused by COVID-19, RAMQ announced the new rates effective from July 1 to December 31, 2020 with potential to change again for the period from January 1 to June 30, 2021.  Rates are less than what was expected under the current regulations with premium increases set at 1.9%. Monthly deductibles, as well as co-insurance payments, will remain at current levels.
The table below summarizes the old and new rates (the changes are bolded) effective July 1.
Monthly Deductible    

Co-insurance
Maximum Monthly Contribution 

Maximum Premium

Old

New
Old
New
Old
New
Old

New

Under age 18

$0

$0
0%
0%
$0
$0
$0

$0

Eligible full-time students ages
18 to 251

$0

$0
0%
0%
$0
$0
$0

$0

Ages 18 to 64

$21.75

$21.75
37%
37%
$93.08
$95.31
$636

$648

Age 65 and older:
– Not receiving GIS

$21.75

$21.75
37%
37%
$93.08
$95.31
$636

$648

– Receiving 1% to 93% of maximum GIS

$21.75

$21.75
37%
37%
$54.08
$54.83
$649

$658

– Receiving 94% to 100% of maximum GIS

$0

$0%
0%
$0%
$0
$0
$0

$0

– Holders of claim slips2

$0

0%
$0
$0
1  Without spouses and living with parents
2 Issued by the Ministère de l'Emploi et de la Solidarité sociale
Impact: While both the RAMQ monthly deductible and the co-insurance payments remained stable, the maximum monthly contributions and premiums have increased. Changes to the RAMQ rates generally do not materially affect private plan costs as active members of private drug plans are not eligible for coverage under RAMQ before they reach age 65. Residents over age 65 who are eligible for drug coverage under a private plan have a choice between their private plan and RAMQ, with private plan sponsors having the ability to charge for opting out of RAMQ and changes in the RAMQ premiums could influence that charge.
Benefit plan management
PMPRB releases updated draft guidelines for public consultation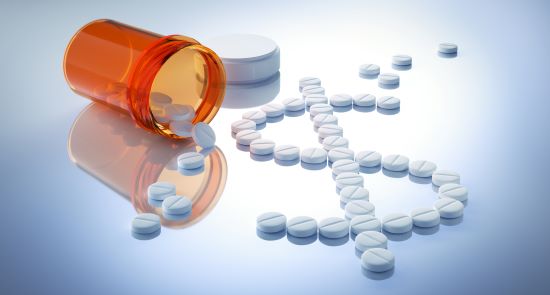 On June 19, 2020, the Patented Medicine Prices Review Board (PMPRB) released updated draft guidelines (Guidelines) for public consultation.  The Guidelines describe the steps taken by the PMPRB when assessing whether a patented medicine appears to be priced excessively in the Canadian market, and the required information patent-holding companies in Canada must provide to the PMPRB in order to assess pricing.
The consultation comes in response to changes to the amended Patented Medicines Regulations (Regulations) which were designed to strengthen and modernize the pricing framework for patented medicines in Canada and that will come into force on January 1, 2021.
Topics covered by the Guidelines include:
Filing requirements for price reviews;
Price review processes for new patented medicines and grandfathered medicines;
Investigation processes and criteria;
Voluntary compliance undertaking; and
Information on the hearing process and solutions.
While the PMPRB requested feedback from interested stakeholders by July 20, 2020, on June 29, the Federal Court of Canada held that subsection 3(4) of the amended Regulations related to the calculation of net prices, was outside the intended scope of the Patent Act and therefore not within the regulation-making authority of the Governor-in-Council.  As a result, certain sections of the Patented Medicines Act will not be amended.  However, the Court upheld the new section 85(1) on excessive pricing factors and the new schedule of comparator countries. To provide interested stakeholders with time to review the court's decision and determine if it alters their views on the Guidelines, the PMBRB has extended the deadline for comments to August 4, 2020.
Impact: The potential implications of the Federal Court decision could delay or affect plans to strengthen and modernize the regulation patented medicine pricing in Canada.  The PMPRB has stated that in its opinion, the Federal Court decision does not necessitate any substantive changes to the Draft Guidelines, but is reviewing the decision to determine the full impact.
Legal and legislative news
Alberta releases Bill 30, Health Statutes Amendment Act, 2020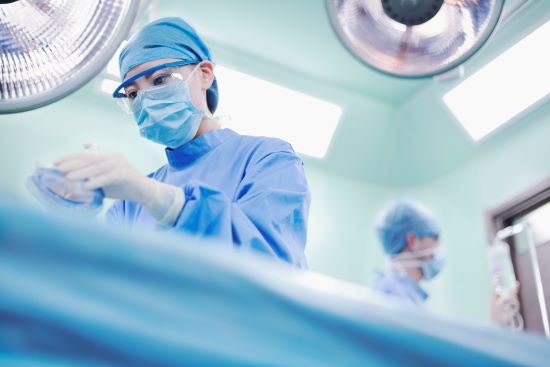 On July 6, 2020, the government of Alberta released Bill 30, Health Statutes Amendment Act, 2020 (Bill 30). The Bill is intended to improve the governance of the healthcare system in the province and improve access to necessary surgeries.
Highlights include:
Streamlining the approval process for chartered surgical facilities, with the intention of reducing wait times for publicly funded surgeries while maintaining standards for patient safety and quality of care;
Allowing the government to contract with outside organizations to operate medical clinics to provide administrative services to physicians and free up time for patient care;
Clarifying the role of Alberta Health Services as the province's single health authority;
Modernizing legislation so physicians have more options in how they are paid, including making it easier for physicians to enter into alternative relationship plans for compensation for services; and
Clarifying requirements under the Public Health Act related to quarantine procedures for international travellers during the COVID-19 pandemic.
Impact: The amendments are intended to reduce wait times, improve access to healthcare services, and provide alternate methods of payment to physicians which should result in more timely medical care for Albertans, reduce time off work and potentially reduce the costs of privately sponsored disability and medical plans.
Legal and legislative news
Supreme Court upholds law on genetic non-discrimination
On July 10, 2020, the Supreme Court of Canada (Court) upheld the Genetic Non-Discrimination Act (Act), the federal law forbidding companies from requiring persons to undergo genetic testing before purchasing insurance or other services.
In addition to forbidding companies from requiring genetic testing before purchasing services, the Act was intended to prevent companies from collecting, using or sharing the results of genetic tests without the test subject's permission. The Act aims to ensure Canadians can take genetic tests to help identify health risks without the tests being used to against them when they purchase life or health insurance or other services.
The Act was challenged by the government of Quebec based on the claim that the government of Canada did not have the constitutional rights to make regulations in this area.  The Quebec Court of Appeal held the rules were unconstitutional, as they dealt with insurance and employment contracts, which fell under constitutional powers delegated to the provinces.  The opposing argument held that the regulations were intended to protect the security and dignity of vulnerable people, and as a result, fell under Parliament's power to make criminal law.
The Court held that the regulations were constitutional and upheld the Act. It determined that as the regulations prohibited requiring genetic testing and created punishments for companies that acted contrary to the Act, they were properly under federal jurisdiction.
Impact: Genetic testing is becoming more widely used by individuals wishing to understand their predisposition to certain diseases and to help inform effective medical treatments. The Act prevents the results of genetic testing from limiting a person's ability to receive life or health insurance, which can impact the price of insurance premiums for those whose genetic testing reveal risks of developing medical conditions.  The decision of the Supreme Court upholds the Act.
Research
The impact of COVID-19 on the mental health of Canadians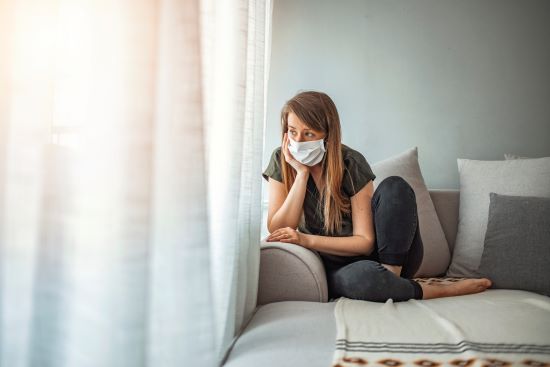 When COVID-19 was declared a global pandemic in March, the federal and provincial governments initiated several public health measures including physical distancing, travel restrictions and the closure of businesses and schools to help mitigate the risks created by the virus. Studies are now beginning to reveal the negative effects of the pandemic on the mental health of Canadians.
Data from Statistics Canada reveals the impact of the pandemic may be especially difficult for certain groups such as women, youth, those with physical health conditions and for individuals who were very or extremely concerned about family stress from confinement. The ability to meet financial obligations also had a significant impact on mental health with only 25% of Canadians reporting excellent or very good mental health if they were experiencing a major or moderate impact on their ability to meet financial obligations. In addition, individuals with a compromised immune system and those with diabetes or a chronic condition affecting their lungs, heart, or kidneys were also less likely to report better mental health.
A recent study from Express Scripts also indicates an increase in prescription use of mental health drugs with a more than 10% increase in the number of claims for antidepressants between January and June 2020 compared to the same period last year. The data also suggests that there was an increase in new users for medications used to treat depression.
Research by the Conference Board of Canada and the Mental Health Commission of Canada suggest several things employers can do to help employees with mental health concerns. These include exploring the strategies employees are using to cope and knowing the pros and cons of these strategies to encourage healthier choices; promoting the use of psychological services and employee assistance programs; and helping to reduce stigma, isolation, and loneliness—especially with more people working remotely.
Impact: The pandemic has clearly taken a psychological toll on the health of Canadians which may in turn cause workforce absenteeism and presenteeism rates to rise. Drug plans may experience higher costs associated with the increased usage of prescription drugs for treating mental health conditions, and long-term disability plans may experience an increased incidence of claims in the latter half of 2020 and beyond.
Actuaries' corner
Impact of the Canadian population's continuing demographic shift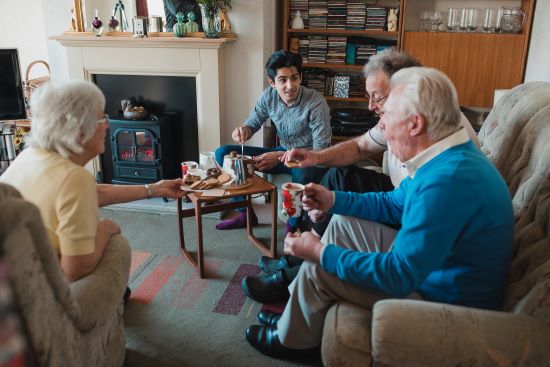 On July 10, 2020, Statistics Canada released its study on population projections for Canada for the
50-year period from 2018 to 2068. The study developed various scenarios affecting projected population growth over time. The Canadian population grew by over 20% between 2000 and 2018, and the most recently available annual growth rate of 1.4% was higher than all other G7 nations, and double the second-highest (the United States). The study's medium growth scenario (M1) projected that our population would grow by close to 49% by 2068, from 37.1 million in 2018 to 55.2 million. The annual rate of growth would slowly diminish and level off at about 0.7%, materially lower than the average rate over the past 30 years.
Immigration has been shown to be the main force behind this at the national level, under all projection scenarios, consistent with the experience over the past two decades.
One of the significant results of the study is that the proportion of seniors (individuals aged 65 and over) could grow from approximately 17% to as high as 30% over the 50-year period. Since 2016, the number of Canadian seniors has exceeded the number of children (aged 14 and under). This trend is expected to become more noticeable over the projection period, when seniors could outnumber children 1.7 to 1 on average.
Another measure of the changing demographics is the dependency ratio (the number of persons aged 14 and under or 65 and over relative to the numbers aged 15 to 64), which is projected to increase from 50% in 2018 to close to 68% in 2068 (under scenario M1). The baby boom generation and ongoing increases in life expectancy are driving this.
Impact: Looking beyond the Statistics Canada study, this continuing demographic shift is expected to put an increased strain on the Canadian healthcare system. Provincial governments will continue to look for ways to more effectively deliver healthcare, including through the use of technology and more community-based models for the elderly. However, as healthcare costs continue to take up an increasing proportion of provincial budgets, we may see more of these costs shifted to the private sector. Plan sponsors can play a vital role in supporting change by sponsoring or facilitating well-designed and sustainable retiree programs and helping their employees prepare for their future healthcare needs and costs. Wellness initiatives that continue to gain traction can also play an important role in improving longer-term health outcomes for retirees, resulting in lower healthcare costs.
This publication has been prepared by the GroupNews editorial board for general information and does not constitute professional advice. The information contained herein is based on currently available sources and analysis. The data used may be from third-party sources that Eckler has not independently verified, validated, or audited. They make no representations or warranties with respect to the accuracy of the information, nor whether it is suitable for the purposes to which it is put by users. The information is not intended to be taken as advice with respect to any individual situation and cannot be relied upon as such.
Current editorial board members are: Andrew Tsoi-A-Sue, Ellen Whelan, Charlene Milton, Philippe Laplante, and Nick Gubbay.
Eckler

News and Insights
Get Eckler insights straight to your inbox.