Financial planning for elder care
and aging
The COVID-19 pandemic has brought into focus the stark realities and conditions of long-term care homes and more generally, aging and elder care in Canada. What has become clear is that we have a system that is under stress and ill-equipped to deal with a crisis the magnitude of COVID-19. Given our rapidly aging population, these issues seem destined to worsen and will likely place greater financial burden on many Canadians.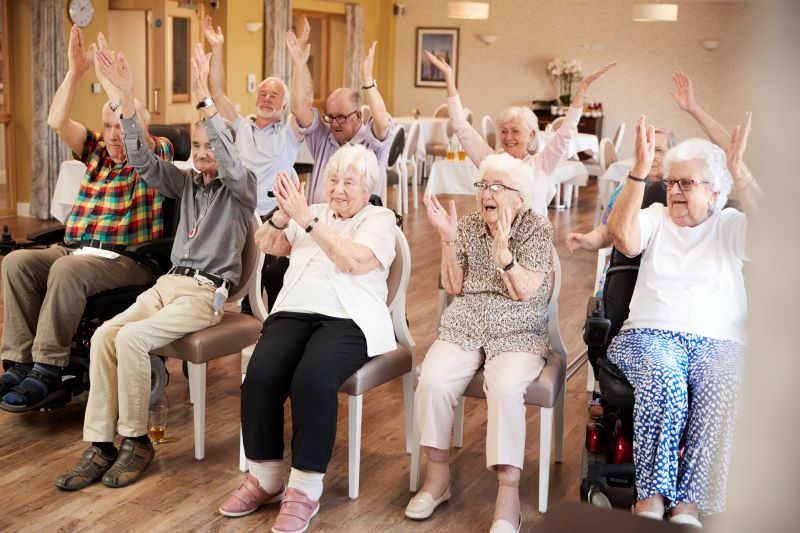 What is long-term care?
To help maintain quality of life, long-term care includes various medical and non-medical services and accommodations required as a result of aging, illness or disability. Long-term care can be provided in the individual's home, a retirement/assisted living home or in a long-term care facility.
Home care
If you wish to remain in your home for as long as possible, you can apply for government-subsidized home care. Home and community care are delivered by regulated health care professionals (e.g., nurses), non-regulated personal service workers, volunteers, friends and family caregivers. In Canada, most home and community care services are delivered by provincial, territorial and some municipal governments. The role of the federal government is to provide funding through transfer payments for health and social services.
Retirement home and assisted living care
A retirement home is a privately paid residency for seniors who can direct their own care. Retirement homes are best suited for individuals who want an independent lifestyle but may need a little bit of support with daily living activities. These residences provide accommodation, meals and activities. Costs range from $1,500 – $10,000 per month depending on where you live and the type of accommodation you choose.
Long-term care facility
A long-term care home, sometimes called a nursing home, is for seniors who can no longer live independently, and need 24-hour care. These facilities are operated by the provincial government. The province covers the costs of all nursing and personal care. You are responsible for the accommodation charges, such as room and board. Accommodation fees vary depending on whether it's a short stay or a long stay, and whether it's for a basic, private or semi-private room.
For more on housing options for seniors, click here.
Planning for today – and tomorrow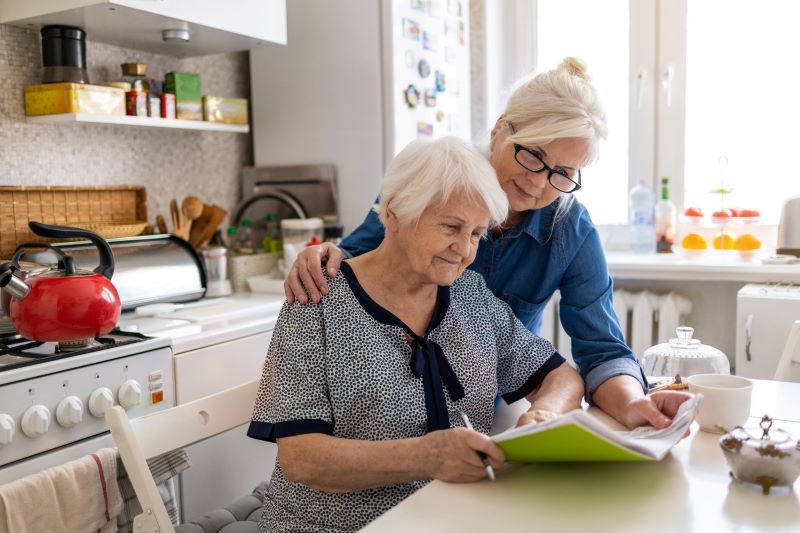 The average age of a caregiver in Canada is 45 – an age normally associated with prime income-earning years. Most of these individuals work. Many have had to change their hours at work or take time off to cover their care responsibilities. Many caregivers report incurring out-of-pocket expenses associated with providing care. Whether providing care for a loved one today (or the near future), or planning for your own elder care, there are many things you can do to lessen the burden:
Be alert to subtle signs that your loved ones may be having problems. If they repeat things often, or forget conversations you recently had, encourage them to speak with their doctor.
Communicate early and frequently. Discuss the type of care preferred (in-home or elsewhere), and who will be responsible for financial and health decisions when your loved one (or you) are no longer able to make those decisions. You can designate a legal substitute decision-maker through a power of attorney (POA) for health care as well as for finances and property.
Make sure wills, POAs and other financial holdings like bank accounts and property ownership is up to date and structured appropriately. A financial planner can help you put together an estate plan to ensure the caregiving and end-of-life processes are efficient and financially sound.
Know where important documents are kept. You will want to have ready access to important documents like bank and investment account statements, insurance documents, wills and POAs.
The benefits of planning ahead

Our lives are getting more complicated, and while it may be uncomfortable to contemplate and discuss, the realities of aging and elder care are factors for all of us. Whether you are preparing for your needs in old age or taking on the responsibility of providing care for an elderly loved one, you will all benefit from planning ahead. Making sure that everyone understands loved ones wishes, that all caregivers agree to the various responsibilities, having the required documentation in place and seeking expert advice from a financial planner will give you peace of mind for your loved ones and help you manage the financial implications of caregiving on your own finances and future plans.
Eckler

News and Insights
Get Eckler insights straight to your inbox.