Through the looking glass: The rise of virtual healthcare and its impact on benefit plan sponsors in a post-COVID world
GroupNews Extra – November 2020
There is no doubt that COVID-19 has brought significant disruption to our personal and professional lives. Lockdown restrictions eased during the summer, but with the possibility of more restrictions given the recent increase of infections, the impact of the pandemic remains. Like Alice through the looking glass, we are now navigating a world that is both unfamiliar and not quite as expected as we move into the next phase of our collective "new normal."
In our efforts to help curb the pandemic, we are embracing virtual work meetings, cyber dates, and on-line exercise classes like never before. Employers who sponsor health benefit plans and the plan members who use them have also been affected by the pandemic's impact on the use of technology in our daily lives.
The rise of virtual healthcare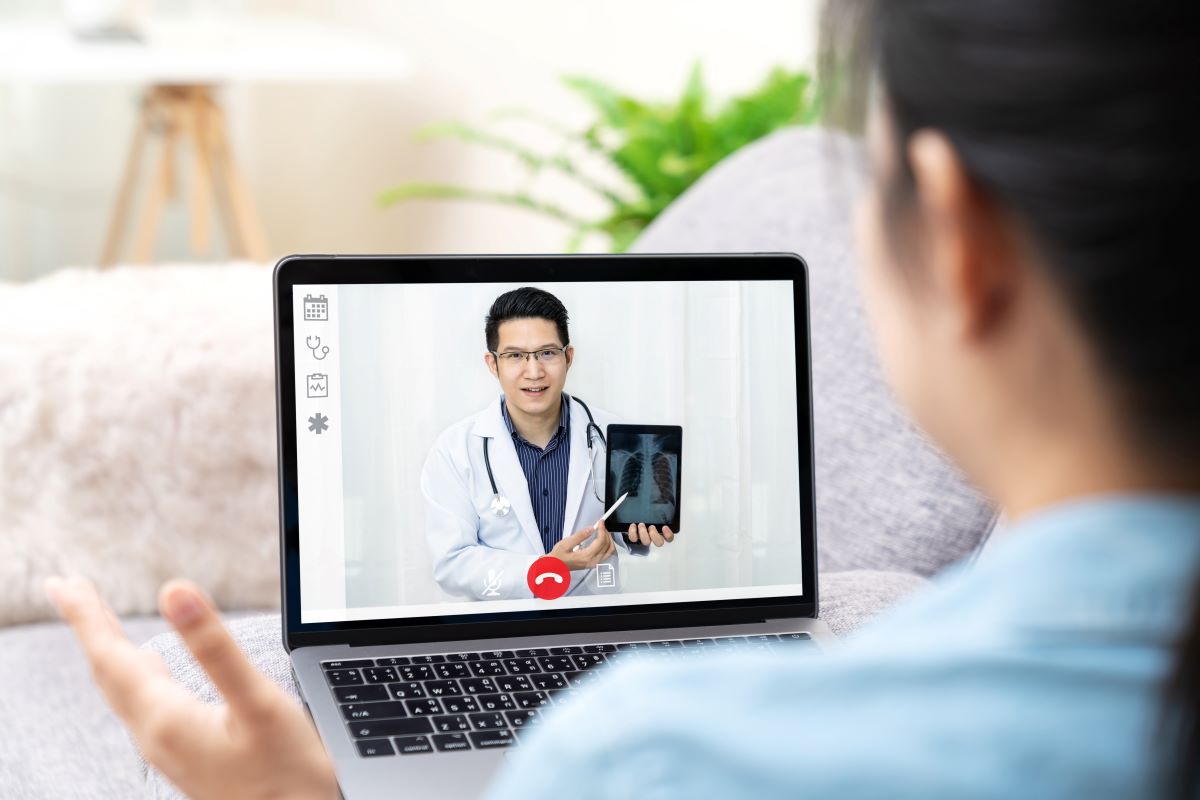 The technology to deliver virtual healthcare has existed for decades. While many barriers have prevented widespread adoption (including insurance, payment models, licensing, governance and education among them), COVID-19 has necessitated its use and pushed Canadians to embrace it with lightning speed.  In fact, according to a recent poll commissioned by the Canadian Medical Association (CMA), almost half of all Canadians have now accessed a physician using virtual care options and are highly satisfied with the results. Almost half of the Canadians who had the opportunity to use virtual care since the pandemic outbreak would prefer a virtual method as the first point of contact with their doctor.
As the need for virtual care and public acceptance grows, so too does the availability of virtual platforms that enable access to a network of primary care physicians, specialists and other care providers. Some insurance carriers are also now including some form of virtual care in their benefit plan offerings or incorporating it as an "add-on" to their plans.
Impact on benefit plan sponsors
Pandemic aside, Canadian benefit plan sponsors face a trifecta of challenges–balancing healthy, productive workplaces with the escalating costs of drugs and extended care services while competing for, and keeping, top talent in an increasingly competitive world.
While the full impact of virtual healthcare in Canada will not likely be completely apparent until much further down the road, most plan sponsors agree that healthy plan members are productive employees who contribute to bottom-line results. The latest figures by Statistics Canada show that in 2019 full-time workers from across Canada were absent from work an average of 10.3 days. According to the latest figures available, workplace absences cost Canadian employers $16 billion dollars per year.
Plan members who might once have balked at going to the doctor's office and came to work at less than full capacity, or those who would have taken a day to sit in a physician's waiting room, can now access the care they need far more quickly and conveniently. Reducing barriers to fast and effective treatment can help reduce the financial impact of workplace absence and disability, and mitigate soaring drug and extended care costs.
At the same time, Canadian employers are also looking for new ways to attract and keep top talent. A comprehensive group benefits offer has long been viewed as a key component in the total compensation package. However, for many plan members (particularly the millennials and Gen X-ers) digitalization in the workplace has not kept pace with their personal lives or their user preferences. Access to barrier-free virtual healthcare is likely to be an appealing benefit for many.
Navigating the new normal
Earlier this year, a CMA-led task force issued recommendations on how the federal government and other stakeholders can improve and expand virtual medical services throughout Canada.
As we embark on this new frontier, the CMA and other stakeholders will no doubt continue to advocate for access to quality virtual care and promote the delivery of publicly insured medical services.
As virtual healthcare continues to gain acceptance as a first-line resource for access to medical care, new models for care will undoubtedly emerge and those who sponsor employee benefit plans will need to consider the impact on their workplaces and their bottom lines.
There are a number of actions plan sponsors can take now to help make strategic decisions about that impact.  Reviewing absence and disability rates, understanding claims utilization, and revisiting communication and benefits plan strategies can provide key insights about the impact of virtual healthcare on reduced benefits and absenteeism costs and the attraction and retention of top talent in an ever-increasing competitive landscape.
This publication has been prepared by the GroupNews editorial board for general information and does not constitute professional advice. The information contained herein is based on currently available sources and analysis. The data used may be from third-party sources which Eckler has not independently verified, validated, or audited. They make no representations or warranties with respect to the accuracy of the information, nor whether it is suitable for the purposes to which it is put by users. The information is not intended to be taken as advice with respect to any individual situation and cannot be relied upon as such.

Current editorial board members are: Andrew Tsoi-A-Sue, Ellen Whelan, Charlene Milton,  Philippe Laplante, and Nick Gubbay.
Eckler

News and Insights
Get Eckler insights straight to your inbox.