Eckler's GroupNews monthly newsletter provides commentary on the issues affecting Canadian group benefit plans.
In this edition:
Benefit plan management
Manitoba increases pharmacare deductible
After a two-year freeze, the Manitoba Government is increasing deductibles for its Pharmacare Program for the 2022-2023 benefit year.
The annual deductible is determined by multiplying the adjusted total family income by the applicable deductible rate. The minimum deductible for Pharmacare is $100. Once the deductible is met, Pharmacare will pay 100% of eligible expenses.
The following table provides a breakdown of the deductible rates effective from April 1, 2022, to
March 30, 2023:
Adjusted Family Income
Deductible Rate:
2022-2023 
Deductible Rate:
2020-2021 and
2021-2022
 $0 – $15,000
3.23%
3.17 %
$15,001 – $21,000
4.57%
4.49 %
$21,001 – $22,000
4.61%
4.53 %
$22,001 – $23,000
4.69%
4.61 %
$23,001 – $24,000
4.75%
4.67 %
$24,001 – $25,000
4.80%
4.72 %
$25,001 – $26,000
4.88%
4.79 %
$26,001 – $27,000
4.93%
4.84 %
$27,001 – $28,000
4.99%
4.90 %
$28,001 – $29,000
5.03%
4.90 %
$29,001 – $40,000
5.06%
4.97 %
$40,001 – $42,500
5.49%
5.39 %
$42,501 – $45,000
5.62%
5.39 %
$45,001 – $47,500
5.74%
5.64 %
$47,501 – $75,000
5.81%
5.71 %
$75,001 and greater
7.28%
7.15 %

Impact: Private plans that cover all of their plan members' deductible can expect increased costs for 2022-2023.
Benefit plan management
Quebec changes insurance premium tax rate
Effective April 1, 2022, Quebec will decrease the insurance premium tax rate for group life and accident and sickness insurance from 3.48% to 3.30%.
In December 2014, the Quebec government temporarily increased the compensation tax portion paid on insurance premiums from 0.30% to 0.48%. This increase was originally scheduled to be in effect between December 3, 2014, and March 31, 2017, but was extended for five years ending on March 31, 2022.
| | | |
| --- | --- | --- |
| | From December 2014 to March 31, 2022 | Effective April 1, 2022 |
| Premium Tax | 3.0% | 3.0% |
| Compensation Tax | 0.48% | 0.30% |
| Total Tax | 3.48% | 3.30% |
Impact: Plan sponsors with members residing in Quebec should see savings due to the lower tax rate on their benefits.
Benefit plan management
Quebec shift to biosimilars continues in April
The Quebec government has issued a reminder that RAMQ will delist certain biologic drugs from its formulary on April 13, 2022. This means that all patients covered by the public drug plan currently on a biologic drug targeted by RAMQ will be required to switch to a biosimilar replacement unless they meet one of the following exceptions:
Pregnant women, who will be transitioned to a biosimilar in the 12 months after giving birth;
Pediatric patients, who will be transitioned to a biosimilar in the 12 months after turning 18; and
Patients with chronic illnesses who have experienced two or more therapeutic failures and are being treated with a biologic drug for that condition.
Impact:  Many insurers will follow the same replacement rules as RAMQ, resulting in savings for group health plans. Among insurers that currently have preferential pricing agreements with pharmaceutical companies for the price of biologic drugs, some will leave the choice to the insured.
Benefit plan management
Ontario government announces access to new technology for diabetes patients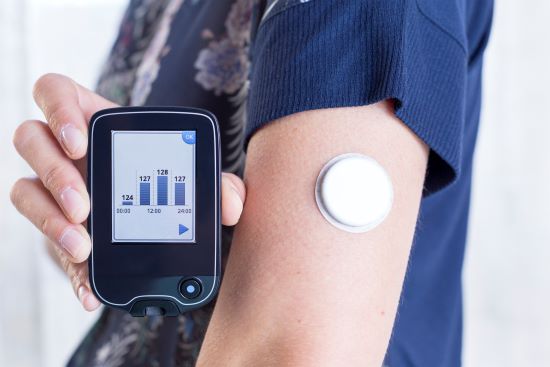 Starting March 14, 2022, eligible Ontarians with type 1 diabetes can receive funding for the "real-time" continuous glucose monitor and related supplies through the province's Assistive Devices Program (ADP). To qualify for ADP-funded monitors, patients must be assessed by the health care team from an ADP-registered Diabetes Education Program.
The monitors automatically test the patient's sugar levels every few minutes throughout the day and night and include an alarm to notify the patient, family members or a caregiver of low glucose levels to help prevent health emergencies.
The government also announced it is providing coverage under the Ontario Drug Benefit program for Baqsimi, a new rescue medicine for insulin-treated diabetics experiencing severe hypoglycemic events.
Impact: Providing access to continuous glucose monitors will help Ontarians with diabetes live safer lives with a reduced chance of health emergencies due to monitoring mistakes, and reduce the cost to private plans that provide this coverage. It could also help reduce the burden on the healthcare system and time spent off work due to complications.
Legal and legislative news
Alberta Bill 76 to introduce captive insurance to provincial insurance market
The Alberta government has announced that Bill 76, the Captive Insurance Companies Act, has received royal assent. When passed, Bill 76 will enable the formation of captive insurers in Alberta as an alternative to traditional insurance market options. Captive insurance is an insurance subsidiary option owned and operated by a parent company that can offer services when traditional insurers are unable to provide coverage, or when that coverage is cost-prohibitive. Alberta will become the second province after British Columbia to offer captive insurance.
Bill 76 outlines the rules for forming, operating and dissolving a captive insurer, provides the requirements for the governance of a captive insurance company, and allows captive insurers in Alberta to insure risks for companies, industry groups or associations. Captive insurance companies will be required to be physically located in Alberta. It is expected Bill 76 will come into effect upon proclamation, with regulations detailing the process to set up a captive insurance company later this year.
Impact: The introduction of captive insurance will allow industries and businesses that have difficulty finding appropriate benefits coverage for their employees to offer more benefits coverage options.
Legal and legislative news
Budget round-up: Focus on healthcare and COVID-19 continues for British Columbia, Alberta and PEI
British Columbia
The government of British Columbia released the 2022 Budget, "Budget 2022: Stronger Together" on February 22, 2022. The budget places a heavy emphasis on measures to help residents with the continuing pressures brought on by the COVID-19 pandemic and strains to the health care system. Some items of interest include:
Strengthening health and mental health services
$3.2 billion in additional funding to improve the healthcare services including:
Advancing the Primary Care Strategy by adding new urgent and primary care centres;
$303 million over the next three years to help to continue to reduce waitlists for surgeries and diagnostic imaging;
$148 million to add more paramedics and dispatchers to help reduce emergency call wait and response times; and
Continued funding for the Pathway to Hope plan to expand mental health and addiction care.
COVID-19 response
Additional $875 million for 2022-23 from Pandemic Recovery Contingencies, for:
Ongoing COVID-19 and influenza vaccination programs;
PPE for health-care workers;
Enhanced measures to limit the risk of COVID-19 for vulnerable residents in long-term care and assisted living facilities;
Increased mental health supports for Indigenous and non-Indigenous communities; and
Funding for the BC Centre for Disease Control.
Responding to the needs of Indigenous peoples
Funding to continue creating up to 15 First Nations Primary Care Centres throughout the province, in partnership with the First Nations Health Authority; and
Funding to support Aboriginal Head Start, which provides culturally-based inclusive child care, early learning and family bonding opportunities for Indigenous children.
Alberta
The government of Alberta released Budget 2022 on February 24, 2022. The government presented a balanced budget that includes several health-care investments, including:
$2 billion for drugs and supplemental benefits;
A $750 million contingency to address evolving pandemic-related costs and surgical backlogs;
$20 million in new funding for mental health and addiction supports;
$90 million per year to attract new family physicians to practice in rural and remote communities;
$64 million to strengthen Emergency Medical Services (EMS) response capacity; and
$20 million over four years to improve access to palliative care and caregiver support.
 Prince Edward Island
The Prince Edward Island 2022-2023 provincial budget was delivered on February 24, 2022. The budget primarily focuses on investments in health care, supporting seniors, childcare and youth. Measures of interest include:
Health Care
Health care measures of interest include:
$2.7 million towards an annualized investment to add more physicians, nurse practitioners, registered nurses, dieticians, social workers and support staff to work collaboratively across the province;
$1.4 million to enhance health recruitment initiatives to support a centrally managed float pool of registered nurses for the most urgent needs and filling short term vacancies;
$8.7 million to support increased specialized capacity within hospitals by adding physicians across multiple specialties and related supports, including patient record review as part of conversion to electronic medical records; and
$1.5 million increase to the Provincial Dental Care Program to continue offering free dental care to lower-income Islanders and provide coverage to 8,000 additional low-income residents.
Seniors
Measures related to seniors include:
A Long-Term Care Review to identify best practices, review the current state of long-term care against the proposed national standards, and deliver ideas and recommendations to meet these standards;
$1.2 million to increase funding for Home Care Services;
$250,000 in new funding to launch a Seniors Food Security pilot program;
$3.2 million to support homeowner programs including the PEI Home Renovation, Seniors Home Repair, Seniors Safe at Home, and the Renovation Program for Persons with Disabilities; and
$4.1 million to provide free shingles vaccine for Islanders aged 65 years and over
Impact: Jurisdictions across Canada continue to emphasize the need to address the continued strain on healthcare resources brought on by the COVID-19 pandemic. While most of the work to enhance healthcare systems does not directly impact private plans, increasing funding for mental health initiatives, adding additional healthcare workers, and reducing surgical wait times will be welcome news for plan members and plan sponsors across the country who are experiencing a rise in plan costs associated with increased and prolonged disability claims and other benefits-related costs as a result of mental health impacts, delayed surgeries and long-Covid.
Research
Mental health-related disability rises among employed Canadians during pandemic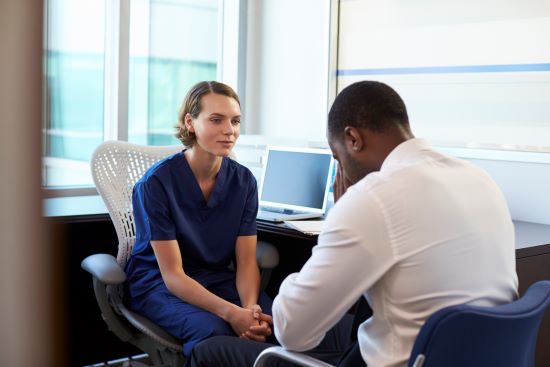 New research from Statistics Canada reveals the prevalence of mental health-related disability in the workplace. Mental health-related disability is defined as those who are sometimes, often or always limited in their daily activities by an emotional, psychological or mental health condition. Data collected during the first 4 months of 2019 and 2021 shows the following:
Among those who were employed more than 21.5% had a physical, mental health, cognitive or other disability. This was an increase of 2.7 percentage points compared with 2019 (18.8%)
The proportion with a mental health-related disability increased from 6.4% in 2019 to 8.7% in 2021
Among those employed in 2021, young women between the ages of 16 and 24 had the highest prevalence of mental health-related disability at 17.2%, an increase of 7.6% from 2019. Almost 9% of employed men in the same age group had a mental health-related disability in 2021. The predominance of mental health disability for this age group may be explained due to the nature of their employment in the retail trade, accommodation and food services industry which were dramatically affected throughout the pandemic.
Employees 25 to 54 years of age reported a 3.1% increase in mental health-related disability from 2019 to 2021. Women also had a higher prevalence in this age group in 2021 at 13%, up 4.7% from 2019, compared to their male counterparts at 6.5%, up 1.6% from 2019.
Impact: This research from Statistics Canada suggests the prevalence of mental health disability in the workforce is significant and is likely to impact performance in the workplace which may lead to increased disability claims and other related benefit costs.
This publication has been prepared by the GroupNews editorial board for general information and does not constitute professional advice. The information contained herein is based on currently available sources and analysis. The data used may be from third-party sources that Eckler has not independently verified, validated, or audited. They make no representations or warranties with respect to the accuracy of the information, nor whether it is suitable for the purposes to which it is put by users. The information is not intended to be taken as advice with respect to any individual situation and cannot be relied upon as such.
Current editorial board members are: Ellen Whelan, Charlene Milton, Philippe Laplante, and Nick Gubbay.
Eckler

News and Insights
Get Eckler insights straight to your inbox.