GroupNews – February 2021
Eckler's GroupNews monthly newsletter provides commentary on the issues affecting Canadian group benefit plans.
In this edition:
Benefit plan management
Ontario re-instates coverage for people travelling outside Canada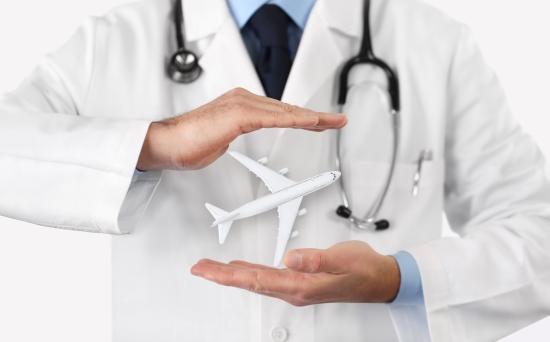 The Ontario Ministry of Health is
re-instating OHIP coverage for emergency out-of-country hospital, health facility and doctor services retroactive to January 1, 2020, following an Ontario Divisional Court decision in Canadian Snowbirds Association Inc. v. Attorney General of Ontario, which found that the provincial government did not have the authority to eliminate the coverage. The Out-of-Country Travellers Program covers a limited amount of costs for emergency health services received while travelling outside of Canada, and provides inpatient services up to a maximum of $400 per day for higher-level care like intensive care and up to $50 per day for emergency outpatient care and physician services.
Impact: The reinstatement was welcome news to plan sponsors, plan members, and insurers, including the individual retail travel insurance market. The reinstatement of coverage will result in some transfer of costs back to the provincial plan, although it is not expected to have a huge impact on plan costs for private plan sponsors.
Benefit plan management
Alberta amends coverage for out-of-country health services
On January 27, 2021, the Government of Alberta amended the Out-of-Country Health Services Regulation (Regulation). The amendments provide Albertans with more options when considering elective or emergency out-of-country health services.
The amendments expand the definition of "elective services," from insured services and insured hospital services that are not ordinarily provided in an emergency or circumstance in which medical care is required without delay to those that are "pre-authorized, medically required, not available inside Canada and provided in a manner that accords with accepted standards of practice in Alberta…." The amendment also introduces a definition for "emergency services" as "services that are provided in the case of an emergency resulting from an acute and unexpected illness, disease, condition or injury that requires medically required treatment without delay outside Canada."
It also expands the range of applications that may be submitted to the Out-of-Country Health Services Committee (OOCHSC) for approval of payment for expenses related to insured or insured hospital services received outside Canada. This includes insured services received by a resident or their dependant who is eligible for coverage under the Alberta Health Care Insurance Plan, services not available in Canada, and services ordinarily available in Canada where all appropriate options have been exhausted.
Impact: Allowing residents of Alberta to access additional out-of-country health services, especially those that are ordinarily available in Canada but are currently unavailable, will help Albertans get the medical services they need in a more timely manner, which could reduce wait times, time off work, recovery time and other issues resulting from complications brought on by delayed treatment.
Benefit plan management
Government of Quebec introduces changes to pharmacy services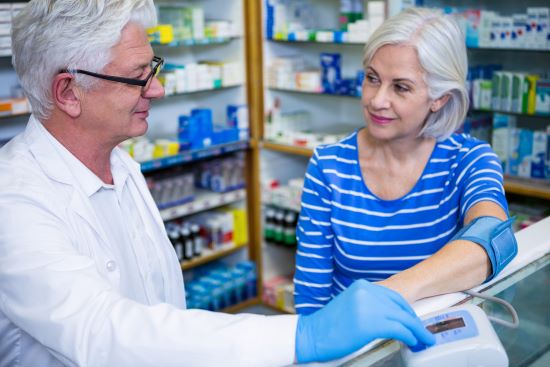 The Quebec government has announced changes to pharmacy services in the recently adopted Bill 31, An Act to amend mainly the Pharmacy Act to facilitate access to certain services (Bill 31). Effective
January 25, 2021, Bill 31 authorizes pharmacists to provide certain services that will be 100% covered by private insurance plans or the Quebec Public Prescription Drug Insurance Plan. Prior to the announcement, several services offered by pharmacists required patients to pay out-of-pocket with no coverage from private health plans or provincial plans available.
Impact: The decision will provide patients with access to several services without the added cost of payment out-of-pocket. Pharmacists in Quebec have advocated for the change in the belief that the fees being charged acted as a deterrent to patients seeking medical services. Providing coverage of the services may result in more residents seeking out medical services from pharmacists rather than doctors, which could reduce wait times and time away from work. The government anticipates that the changes will have a minimal impact on health care costs, and no rate adjustments are expected for private group benefit plans.
Legal and legislative news
Ontario government proposes temporary limits on WSIB premiums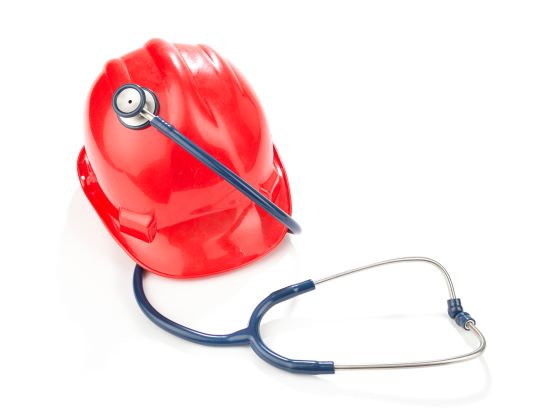 In response to job losses stemming from the ongoing COVID-19 pandemic, on December 8, 2020, the Ontario government introduced Bill 238, the Workplace Safety and Insurance Amendment Act, 2020 (Bill 238). Bill 238 is intended to amend the Workplace Safety and Insurance Act, 1997 to introduce temporary limits with respect to the calculation of Workplace Safety and Insurance Board (WSIB) premiums for the 2021 calendar year.
Generally, WSIB premiums are calculated based on the average weekly earnings industrial aggregate for the province, known as the "average industrial wage." Due to significant job losses among lower wage workers as a result of COVID-19, the average industrial wage has increased by 7.8%. The proposed legislation limits the effect of the average industrial wage increase on WSIB premiums to 2%.
Impact: The unanticipated increase to WSIB premiums would have resulted in a significant cost to employers, especially those in industries already affected by the COVID-19 pandemic. By limiting the increase in WSIB premiums to 2%, the government is attempting to ensure that employers do not suffer undue financial hardship to meet their obligations under the WSIB. The government has noted that the 7.8% increase in the earnings ceiling will not be changed, ensuring that workers are compensated for work-related injuries and occupational diseases as per legislation.
Research
Canadian Institute for Health Information report examines national health expenditure trends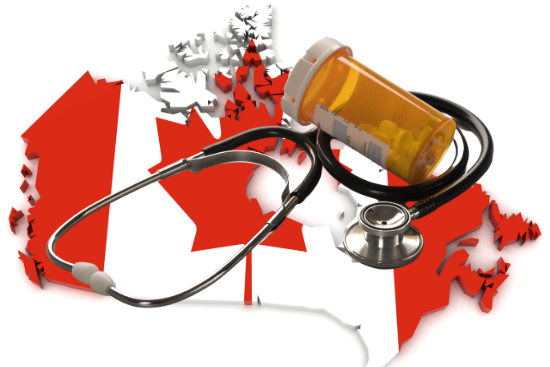 On January 28, 2021, Canadian Institute for Health Information (CIHI) released  National Health Expenditure Trends, 2020. The report offers an in-depth view of Canada's health expenditure trends, including annual spending on drugs, hospitals, and physician services. This year's report provides final health expenditures for 2018 and preliminary estimates for 2019 as well as a summary of COVID-19 government spending measures as of early October 2020.
Highlights from the report:
Total healthcare spending is expected to reach $265.5 billion in 2019, a 4.3% increase from 2018 and 11.5 % of Canada's gross domestic product in 2019.
Total average healthcare spend per person was $7,064 with wide regional variations ranging from $8,039 in Newfoundland and Labrador  to $7,768 in Alberta and $6,372 in British Columbia.
Hospitals (26.4%), drugs (15.2%) and physicians (14.9%) represented the three largest health spending categories accounting for approximately 57% of total healthcare spend.
As of early October 2020, COVID-19 related health funding (federal, provincial and territorial) amounted to over $29 billion. Personal protective equipment (33%), screening (15%) and a category called other funds/unallocated (27%), which covers a wide range of health care needs, including support for virtual care and contingency funds, ranked among the top expense categories.
Impact: It is still unclear how the response to the COVID-19 pandemic may affect total healthcare costs. While several provinces and territories restricted the quantity of drugs per prescription to a 30-day limit to help maintain a stable supply of medications, dispensing fees per prescription remained unchanged resulting in patients having to fill prescriptions more frequently, which may result in an increase in total drug spending. It is also unclear how the adoption of telehealth and virtual care will affect the overall spending on physician services.
This publication has been prepared by the GroupNews editorial board for general information and does not constitute professional advice. The information contained herein is based on currently available sources and analysis. The data used may be from third-party sources that Eckler has not independently verified, validated, or audited. They make no representations or warranties with respect to the accuracy of the information, nor whether it is suitable for the purposes to which it is put by users. The information is not intended to be taken as advice with respect to any individual situation and cannot be relied upon as such.
Current editorial board members are: Andrew Tsoi-A-Sue, Ellen Whelan, Charlene Milton, Philippe Laplante, and Nick Gubbay.
Eckler

News and Insights
Get Eckler insights straight to your inbox.