GroupNews – February 2020
Eckler's GroupNews monthly newsletter provides commentary on the issues affecting Canadian group benefit plans.
In this edition:
Benefit plan management
Alberta moves ahead to work with private clinics for surgeries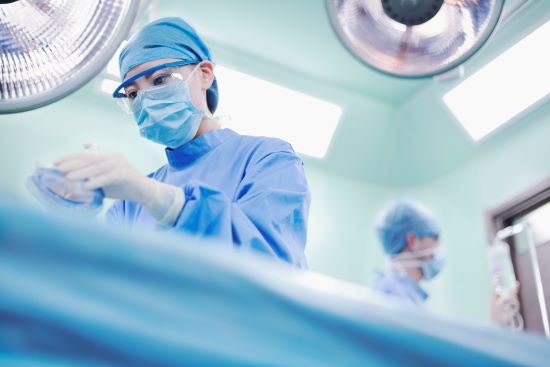 As part of a commitment made last year in the 2019 provincial election to reduce surgical wait times, the Government of Alberta is looking to partner with independent clinics in the province to provide more surgeries.
An Alberta Health Services expression of interest posted on January 31, 2020, seeks to gauge the ability and interest of independent facilities in the province to provide more publicly funded surgeries. The Alberta government currently provides approximately 85% of surgeries in the province while non-hospital independent surgical facilities perform the rest. All medically necessary surgeries, regardless of where they are provided, will continue to be covered and fully paid for under the public health-care system.
The government intends to proceed with this initiative in the spring when it will issue a request for proposal from interested respondents.
Impact: With independent clinics providing more surgeries in the province, this initiative could reduce surgical wait times and allow hospitals to focus on more complex surgeries and emergencies. The cost of surgeries might also be reduced given that independent clinics often have lower overhead and labour costs. This may be good news for disability plans as a reduction of long surgical wait times would potentially improve disability durations.
Legal and legislative news
BC Human Rights Tribunal decision on age discrimination in benefit plans raises constitutional questions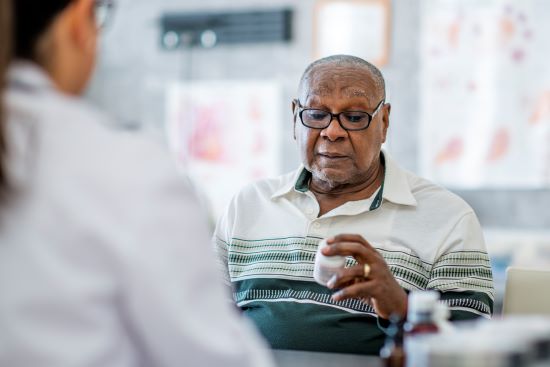 A recent decision from the British Columbia Human Rights Tribunal (Tribunal) in Barker v. Molson Coors Breweries and another (No.3), 2019 BCHRT 192, examined whether a decision by the employer to provide reduced benefits to employees over the age of 65 was contrary to the British Columbia Human Rights Code (Code). The Tribunal held that it did not have any jurisdiction to apply the Charter of Rights and Freedoms and could not rule on the constitutional validity of the bona fide exemption.
The applicant Barker was an employee of Molson Coors (Molson) for 25 years. Upon reaching age 65, the applicant's health and welfare benefits were reduced according to the collective agreement between the employer and employees.  Employee benefits were governed by a letter of understanding (LOU), which stated that any employee who worked past the age of 65 would receive the same insured benefits provided to employees on retirement as at their normal retirement date.
The applicant claimed that reducing health and welfare benefits for workers over the age of 65 was discrimination contrary to subsection 13(1) of the Code, which states that a person must not discriminate on the basis of age. The Employer argued that the reduced benefits were part of a "bona fide group or employee insurance plan" pursuant to the meaning of paragraph 13(3)(b) of the Code and therefore not discriminatory.
The Tribunal held that providing reduced benefits under an employer-sponsored benefits plan is not discrimination under the Code if the reduced benefits are provided as part of a "bona fide group or employee insurance plan" pursuant to the meaning of the Code. The Tribunal also noted that the test for whether a group or employee insurance plan is "bona fide" is whether it is "a legitimate plan, adopted in good faith and not for the purpose of defeating protected rights," and that the plan must be considered as a whole. However, the Tribunal also noted that it did not have any jurisdiction to apply the Charter of Rights and Freedoms and could not rule on the constitutional validity of the bona fide exemption.
Impact: The Tribunal's decision is contrary to the 2018 decision from the Human Rights Tribunal of Ontario in Talos v. Grand Erie District School Board, which determined that a similar provision in Ontario legislation allowing for age discrimination in benefit plans by excluding employees aged 65 or more was unconstitutional and violated the Charter of Rights and Freedoms.  The BC Tribunal expressed serious concerns about whether or not the employer's LOU and plan were constitutional but refused to rule on the issue.  Other Canadian jurisdictions that allow for age discrimination in benefit plans may also be subject to constitutional challenges based on these recent decisions.  A more far-reaching impact of these types of cases might be the eventual inclusion of disability plans past age 65 in such challenges, which would potentially have a significant financial impact on plan sponsors. Eckler GroupNews will continue to monitor and report on similar challenges across the country.
Legal and legislative news
Newfoundland & Labrador regulations improve access to prescriptions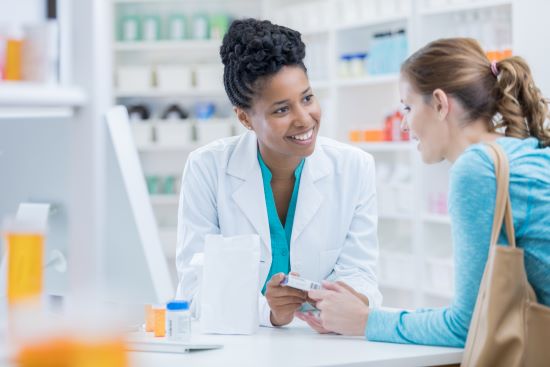 Beginning on January 31, 2020, changes to the Pharmacy Act, 2012 (Act) will allow pharmacists to prescribe for Hepatitis A, Hepatitis B, and Hepatitis A and B (including the TWINRIX vaccine), shingles (Herpes Zoster), Human Papillomavirus (HPV) and chickenpox (Varicella Zoster).
Regulation 4/20, Authorization to Prescribe Regulations (Amendment) under the Pharmacy Act, 2012 amends the Act to allow individuals to receive vaccines for certain preventable diseases defined under the Act without requiring a prescription from a physician. The new amendments do not affect any publicly funded immunization programs already in place.
Impact: The amendments should allow plan members to access prescriptions in a timelier manner without having to take time off for a doctor's visit in order to get prescriptions for several preventable diseases. It is expected that the impact to private plans will be minimal.
Research
High-cost specialty drugs continue to dominate Canada's new drug landscape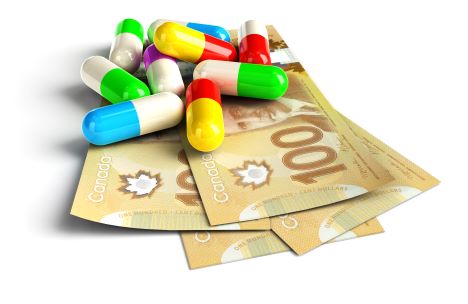 A new report by the Patented Medicine Prices Review Board (PMPRB) reports that high-cost specialty drugs continue to dominate the new drugs landscape in Canada. The latest edition of Meds Entry Watch released in January 2020 focuses on medicines that received first-time market approval through the U.S. Food and Drug Administration (FDA), the European Medicines Agency (EMA), and/or Health Canada in 2017 and 2018, and analyzes their uptake, pricing, sales, and availability as of the last quarter of 2018. It also compares these drug releases to trends in new drugs launched between 2009 and 2017.
Highlights of the report include:
In Canada, 36 new medicines were approved for market in 2017, of which 25 had reported sales by the fourth quarter of 2018 that accounted for 1.6% of the total pharmaceutical market. The report indicates Canadian prices to be on par with those internationally for medicines with established international markets (i.e. for medicines with prices available from more than two foreign countries).
High-cost orphan medicines (developed specifically to treat rare medical conditions) are now dominating the market and account for 46% of new approvals in 2017 and 59% in 2018 – an increase from the 33% average share between 2009 and 2014.
In 2018, 51 new medicines received first-time market approval through the FDA, the EMA, and/or Health Canada. As of the third quarter of 2019, Canada had approved 19 of these new medicines, trailing behind the EMA (29) and the FDA (50).
Approximately 30% of the new medicines approved in 2017 and 2018 were for treating cancer. More than half of these were orphan oncology medicines with treatment costs exceeding $7,500 per 28-day cycle, and one non-oncology orphan medicine was introduced at over $3.5 million per year.
The majority of non-oncology medicines approved in 2017 and 2018 were also high-cost, with 36 of the 60 accompanied by treatment costs exceeding $10,000 per year. While relatively few of the orphan medicines had sales in Canada by the end of 2018, those sold accounted for the majority of all new medicine sales.
Impact: This PMPRB report suggests that privately sponsored benefit plans continue to face substantial pressures from rising drug costs, particularly due to the continued trend toward high-cost medicines, with lower-cost medicines accounting for a smaller share of new approvals.
This publication has been prepared by the GroupNews editorial board for general information and does not constitute professional advice. The information contained herein is based on currently available sources and analysis. The data used may be from third-party sources that Eckler has not independently verified, validated, or audited. They make no representations or warranties with respect to the accuracy of the information, nor whether it is suitable for the purposes to which it is put by users. The information is not intended to be taken as advice with respect to any individual situation and cannot be relied upon as such.
Current editorial board members are: Andrew Tsoi-A-Sue, Ellen Whelan, Charlene Milton, Alyssa Hodder, Philippe Laplante, and Nick Gubbay.
Eckler

News and Insights
Get Eckler insights straight to your inbox.