Webinar series: Planning for an aging Canada
Helping plan sponsors support employees and their loved ones
Join us for our upcoming complimentary webinars
The COVID-19 pandemic has shone a very bright spotlight on the long-term care industry in Canada. It has also caused us to reframe how we think about pension and benefit issues for our aging workforces.
The good news is, we're living longer than ever. The not-so-good news is, caring for loved ones and ourselves is getting more expensive. Geographically dispersed families and support groups has heightened concern and anxiety about the costs associated with quality elder care. As the wave of retiring baby boomers continues, many are concerned not only about the financial impact of taking care of their loved ones but of their ability to save for their own care.
In this webinar series, we will explore the cost of long-term care for Canada's aging population and how plan sponsors can help members better prepare for this phase in life. Participants may choose to attend just one session or both. If you would like to attend both sessions, you will need to register for each session separately.
The impact of Canada's aging population and how private health insurance can support employee needs
September 29, 2021 | 12:30 to 1:30 PM EST
In this session, Bonnie-Jeanne MacDonald, Eckler's resident scholar, will share highlights of her research The Future Co$t of Long-Term Care in Canada and what it means for our aging population.
Ellen Whelan, Eckler's Group Benefits Practice lead, will share insights on expected out-of-pocket costs and innovative industry ideas that private plan sponsors can offer to help employees financially prepare to cover their own care.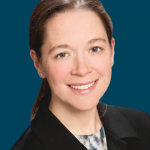 Dr. Bonnie-Jeanne MacDonald, Ph.D., FSA, FCIA
National Institute on Aging & Eckler's Resident Scholar
Ellen Whelan, FSA, FCIA
Eckler Principal and Group Benefits Practice Lead
Elder Care: The practical and financial implications of planning for yourself and loved ones
November 10, 2021 | 12:30 to 1:30 PM EST
In this session, Karen Henderson will provide a step-by-step guide to planning for the care of an elderly parent or loved one.
Roland Chiwetelu will follow up with practical advice of how plan sponsors can help members be financially prepared to care for their loved ones – and ensure financial stability for themselves.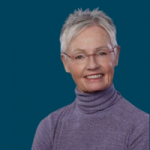 Karen Henderson
Long Term Care Planning Network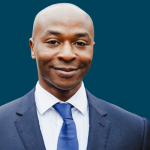 Roland Chiwetelu
Eckler Financial Wellness Consultant
Eckler

News and Insights
Get Eckler insights straight to your inbox.