Managing through difficult times
Watch this free webinar to help ease your financial stress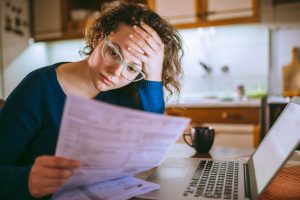 The uncertainty brought on by COVID-19 is being felt around the world. At Eckler, we are committed to our mission to care and to do right by people so that together we can achieve a brighter, more secure future. We know many people are anxious about their personal financial situations. And, we know there is a lot of information flooding mailboxes and social medial feeds. To help ease the stress, Eckler's financial wellness consulting team hosted this 30-minute webinar to provide employees with a concise overview of the information they need to create a plan for their personal financial situation, to help ease stress and provide some peace of mind.
In this recorded webinar, Roland Chiwetelu, Eckler's Financial Wellness Consultant, provides tips and tricks on how to assess your current financial situation, the relief measures that will be available in Canada, where to find sources of liquidity and cash, and key personal information you should have at your fingertips for emergencies.
Frequently asked questions
Let's Start a Conversation
How Can We Help?